Air France KLM Cargo reveals winter schedule
Oct 21, 2019: Air France KLM Martinair Cargo (AFKLMP Cargo) has announced its winter schedule. The French airline group will be offering freight capacity from its two hubs, Paris Charles de Gaulle (CDG) and Amsterdam Schiphol (AMS), on around 1,100 weekly services to 125 unique destinations across its global network. The group is to begin […]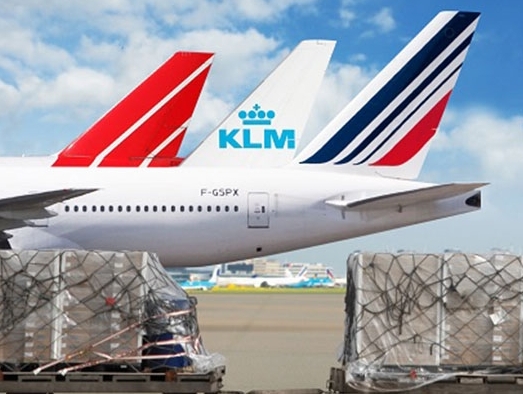 Oct 21, 2019: Air France KLM Martinair Cargo (AFKLMP Cargo) has announced its winter schedule.
The French airline group will be offering freight capacity from its two hubs, Paris Charles de Gaulle (CDG) and Amsterdam Schiphol (AMS), on around 1,100 weekly services to 125 unique destinations across its global network.
The group is to begin operating a link from Amsterdam Schiphol to Bangalore, India, three times a week, and to Liberia in the Costa Rica, four times a week.
Also, from the same hub, the airline group announces the return of Miami services. The service that returns this winter will be operated three times a week.
From Paris CDG hub, the airline will fly three times a week to the capital city of Ecuador, Quito.
Further, the airline informs about the return of services to Male and island in the Seychelles, Mahé. Flights will be operated two times and a week and three times a week, respectively.
Capacity will be increased on routes to Mumbai; Kansai Airport, Japan; Princess Juliana International Airport, Saint Martin; El Dorado International Airport, Bogota; Svetlaya Airport, Russia; Jose Marti International Airport, Havana; Hartsfield-Jackson Atlanta International Airport, Atlanta and Curaçao International Airport, from its Amsterdam Schiphol hub. Also, during the winter period, the airline will increase frequency to Buenos Aires.
In its full-freighter network, AFKLMP Cargo has added a third weekly frequency to Santiago de Chile, from Amsterdam.
The group has also decided to increase frequencies from its Paris hub to destinations such as Mauritius (MRU), Dubai (DXB), San José (SJO), Rio de Janeiro (GIG), Cancun (CUN), Bangkok (BKK), Delhi (DEL), Saint Martin (SXM), Punta Cana (eastern Dominican Republic) (PUJ), Cape Town (CPT) and Abidjan (ABJ).
Further, thanks to its joint venture partner Delta Cargo, AFKLMP Cargo can offer 'ample cargo capacity' on their North Atlantic routes to/ from Europe.
Adding to it, the airline also recognizes its global interline partnerships due to which the airline group says it can 'offer various destinations on top of its own network'.
Last month, Air France inducted the A350 aircraft into its fleet. Also, KLM is set to operate this winter its newest addition to the fleet, the 787-10.
The winter season covers the period, October 27, 2019 to March 29, 2020.