Air China to launch Beijing-Jakarta non-stop route
September 5, 2017: Air China will launch a new non-stop route between Beijing and Jakarta on September 26, 2017. The current route stops in Xiamen, with a total flight time of 9.5 hours. However, the new non-stop route, operated by Airbus A330-300 aircraft, will reduce the journey time to just 7 hours. This will offer […]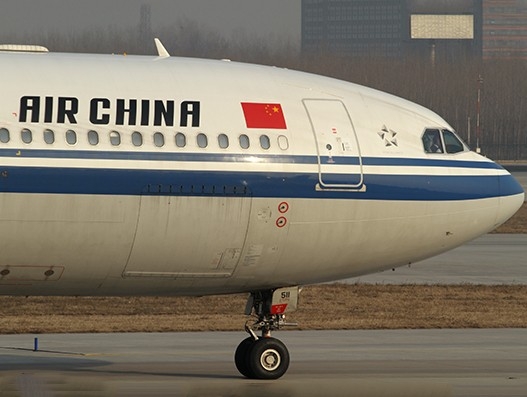 September 5, 2017: Air China will launch a new non-stop route between Beijing and Jakarta on September 26, 2017. The current route stops in Xiamen, with a total flight time of 9.5 hours. However, the new non-stop route, operated by Airbus A330-300 aircraft, will reduce the journey time to just 7 hours. This will offer passengers a faster, far comfier way to reach the sights and sounds of Jakarta.
Official figures from Indonesia show that over 1.4 million Chinese tourists visited Indonesia in 2016. This is an increase of nearly 14 percent over the previous year, making China the largest source country for inbound tourism. From autumn this year, Air China passengers will be able to travel non-stop to Jakarta, where they can relax and unwind from Beijing's frantic pace of living, appreciate Indonesia's unique history and culture and experience the dynamism of Southeast Asia. Visitors can find inner peace as they breathe in the coconut-scented sea air and absorb the breathtaking sights around them.
Jakarta is the capital and largest city of Indonesia. Since the 15th century, Indonesia has been a vital crossroads between the Indian and Pacific oceans, and an important hub for commercial and cultural exchange between East and West. In the days of the old maritime Silk Road, a steady procession of boats would call here to fill up with wares such as Chinese silk, porcelain and Indonesian spices, before setting sail for their final destination.
In recent years, Air China has launched new routes between Beijing and Mumbai, Colombo, Islamabad, Karachi and other Silk Road destinations. Last year, Air China also rolled out new connections between Hangzhou and Surat Thani, and Chongqing and Nha Trang.