Air China to commence direct flights between Beijing and Brisbane
September 18, 2017: Air China will commence new directs flight between China's capital city, Beijing, and Brisbane from December and the airline will deploy Airbus A330-200 aircraft on the route. The service will operate four times per week, arriving and departing Brisbane on Mondays, Wednesdays, Fridays and Sundays. Air China, Brisbane Airport's 32nd airline partner, […]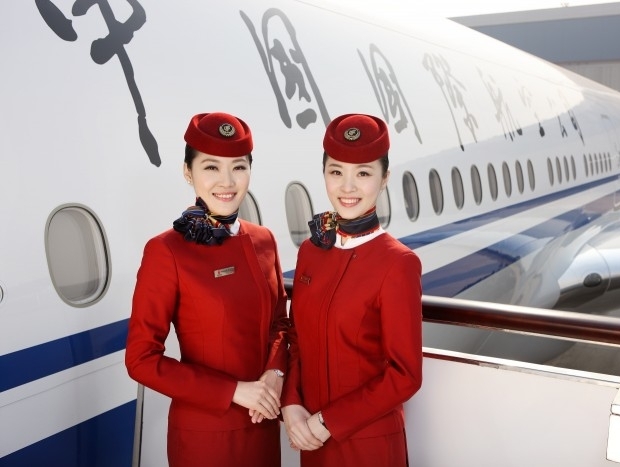 September 18, 2017: Air China will commence new directs flight between China's capital city, Beijing, and Brisbane from December and the airline will deploy Airbus A330-200 aircraft on the route.
The service will operate four times per week, arriving and departing Brisbane on Mondays, Wednesdays, Fridays and Sundays.
Air China, Brisbane Airport's 32nd airline partner, is the home airline of China's mega-hub, Beijing Capital Airport.
The service is the second partnership to be acquired for Brisbane as a result of the Queensland State Government 'Connecting with Asia' initiative, following the recent announcement of daily China Eastern services between Brisbane and Shanghai.
The Fund is supported by consortium representatives from Brisbane Airport Corporation (BAC), Brisbane Marketing, Gold Coast Tourism, Tourism Events Queensland, Tourism Whitsundays and Tourism Australia, among others.
Julieanne Alroe, CEO and managing director, BAC congratulated the Queensland State Government for launching the initiative in 2016, under which funding committed by the state is matched by the consortium members to attract and acquire important airline services for the city and state.
"This is another exceptional result for the 'Connecting with Asia' Consortium all of whom are working tirelessly in this space to attract new airlines such as Air China to our city and secure additional direct services or capacity on existing routes.
"These services are crucial for growing and supporting Queensland's important tourism, trade, business and education industry sectors, while making our city and state a prime gateway for Chinese visitors and removing the need for Queensland travellers to transit via other ports.
"Quite simply, these new services would not have been secured without the financial support provided by the State Government and matching funds from industry partners.
Rui Jei, general manager of Air China in Australia, said, "With increasing demand from both the business and leisure market, Air China knows the introduction of the direct Brisbane to Beijing service will help support the trend and optimise Air China's global network connections."
Lord Mayor Graham Quirk said securing new direct flights from one of China's largest markets would provide a boost to tourism and local jobs.
"Brisbane has an increasing amount of leisure and lifestyle opportunities and we look forward to Chinese visitors enjoying everything we have to offer – including our clean and green outdoors, shopping, dining, galleries and hotels," Cr Quirk said.
"The new Air China flights will also provide more investment and business opportunities and attract more international students, continuing to boost our economy, create more jobs and further position Brisbane as a New World City."
Air China is one of the few airlines to operate to all six inhabited continents. Via Beijing, Brisbane travellers will be able to travel on Air China to 18 points in Europe, nine points in North America, and almost anywhere in China and Asia on their comprehensive network.