Air China launches direct flights between Beijing and Athens
September 11, 2017: The flag carrier, Air China launches a new nonstop route between Beijing and Athens. The service will be operated twice a week with Airbus 330-200 aircraft, reducing the journey time between Beijing and Athens to just 10.5 hours. Passengers travelling to Athens can enjoy convenient connections to Santorini, Zakynthos and other popular […]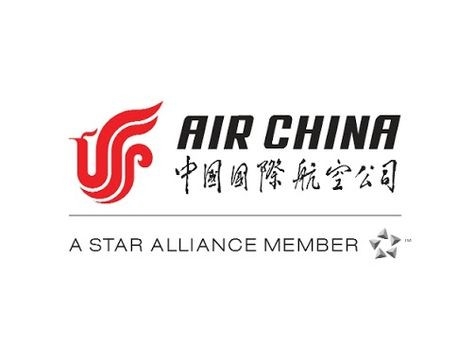 September 11, 2017: The flag carrier, Air China launches a new nonstop route between Beijing and Athens. The service will be operated twice a week with Airbus 330-200 aircraft, reducing the journey time between Beijing and Athens to just 10.5 hours. Passengers travelling to Athens can enjoy convenient connections to Santorini, Zakynthos and other popular Greek tourist destinations.
The new route will operate every Wednesday and Saturday and the aircraft will be equipped with fully-reclinable seats in Business Class and ergonomic, fatigue-free seats in Economy Class. In-flight entertainment systems are offered to all passengers for a more personalised viewing experience.
Athens is a city with an epic history and an unsurpassed and enduring cultural legacy. Even today, much of the city's architectural heritage is intact, enabling visitors to retrace its eventful history. Whether you are in search of Greek mythology, classical sculptures or the Olympic spirit, Athens has something for everybody thanks to its unique, celestial charm.
This year marks the 45th anniversary of the establishment of diplomatic relations between China and Greece: The new route between Beijing and Athens is a significant milestone, not just for civil aviation cooperation, but also for the bilateral relationship. Greece is strategically located at the crossroads of Europe, Asia and Africa. As the Belt and Road initiative unfolds, Greece will play a growing role in bridging cultures and help to realise shared prosperity. The new route between Beijing and Athens confers Greece the role of a regional transportation hub, serving business travellers, tourists and students from both countries.
Air China offers the largest selection of routes between China and Europe. The new Beijing-Athens service will bring the total number of routes to 26, with an offering of 300 flights per week to 19 major European destinations, including London, Paris, Frankfurt, Munich, Vienna, Rome, Moscow, Barcelona and Madrid, all serviced by wide-body aircraft.