Air Charter Service mobilises 25 couriers for five tonne OBC shipment
Oct 17, 2019: Late last month Air Charter Service (ACS) completed its largest single onboard courier job to date, transporting a shipment of just over five tonnes from Hong Kong to Portugal. The charter specialist's Geneva office was tasked with moving automotive parts from Zhongshan. The client opted for a regular airfreight option for the […]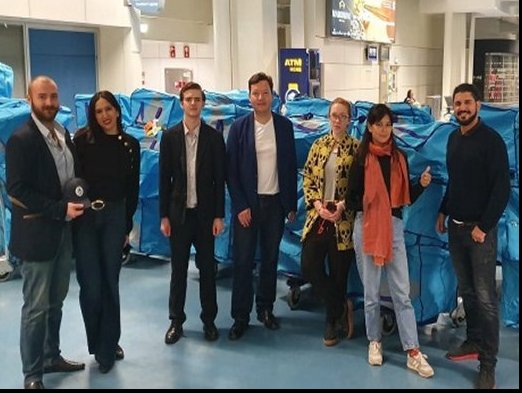 Oct 17, 2019: Late last month Air Charter Service (ACS) completed its largest single onboard courier job to date, transporting a shipment of just over five tonnes from Hong Kong to Portugal.
The charter specialist's Geneva office was tasked with moving automotive parts from Zhongshan. The client opted for a regular airfreight option for the cargo but due to the to the holiday weekend in China there were no scheduled cargo solutions available that week.
As there would be plenty of flight options available from Hong Kong, the company trucked the cargo to Hong Kong. And upon the arrival of trucks, the cargo was repacked from the pallets into 186 separate packages, each weighing 32 kilograms, as that is IATA's maximum allowed weight for a single item.
The first group of couriers set off less than 36 hours after the initial call from the client, each with 7 packages.
Oliver Weigelt, ACS's Onboard Courier manager, commented: "We quickly realised that the best idea would be to truck the cargo to Hong Kong, from where there are plenty of flights to Europe, so we gathered a team of 25 couriers to await the cargo at the airport.
"All of the cargo, a total of 186 boxes, had arrived in Porto just 72 hours after the trucks picked up the shipment in Zhongshan. Without our network offices and couriers, this shipment would not have been possible, and I now believe that there is no job too large for us to take on."
Our OBC team recently enlisted the help of 25 onboard couriers to help in an urgent shipment from Hong Kong to Portugal. With a tight deadline and 186 boxes weighing a total of 5000kg, the ACS team were able to get everything safely to Portugal in just 72 hours!

#obc #handcarry pic.twitter.com/CxPFDiZ05z

— Air Charter Service (@ACS_AIRCHARTER) October 3, 2019