Air Charter Service helps deliver B777 engine in Arctic climate
Feb 27, 2017: Air Charter Service has recently arranged an Antonov AN-124 to transport the engine of a stranded Swiss Airlines Boeing 777-300ER.
The Swiss aircraft had been flying to Los Angeles from Zurich over Canada's far northern regions when it suffered a mechanical problem with one of its engines and had to make an emergency landing in the small town of Iqaluit. The aircraft was able to make a smooth landing, despite sub zero temperatures, a snow covered runway and flying on only one engine. The 216 passengers and 17 crew members were flown on a replacement aircraft that positioned from New York to take them on to Los Angeles.
James Cristofoli, director, ACS London Cargo, said, "After an initial investigation by the airline, it was determined that their engine could not be fixed where it was. We were then contacted to urgently find a charter solution to transport a new GE90 engine for the B777 and fly it into Iqaluit, which is just outside the Arctic Circle. We were also asked to take engineers and a 25 tonne forklift tractor and support equipment to offload the cargo, as Iqaluit didn't have sufficient means. Also on board was a precision fit, inflatable over wing shelter which allowed the engineers to work on the engine away from the daytime temperature of around -30?C. We then had to plan to fly the faulty engine back to the GE factory in Wales."
"With the diameter of the engine almost 4 metres, the only feasible aircraft for the job was an Antonov AN-124 after we had discussed the requirements with the airline we spoke to Antonov Airlines to get the aircraft into position as quickly as we could with one of our team on board to ensure everything ran smoothly. It landed in Iqaluit less than 48 hours after the initial emergency landing and the work started immediately," Cristofoli added.
You may also like:-
---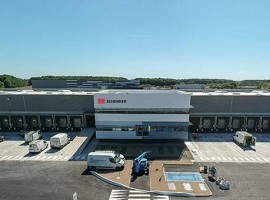 Logistics
In order to reduce its ecological footprint, DB Schenker has equipped the new Orleans building with the latest technologies such as LED lighting, and maintains its premises without chemicals.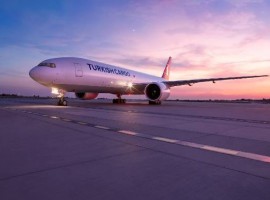 Air Cargo
Turkish Cargo increased its global market share to 5.4 per cent from 3.9 per cent by accomplishing a growth by 67 per cent within the first half of 2020 thanks to its special cargo operations it has been maintaining by building up a global air bridge.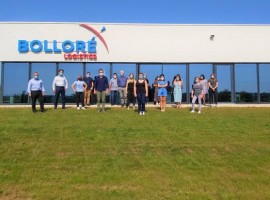 Logistics
It emphasises the company's desire to support its long-standing and more recent customers in the area by delivering local services, supported by its global network.