Air Charter Service flies flight simulator to Japan
Aug 19, 2019: Air Charter Service (ACS) recently chartered a Boeing B747 to deliver a 35 tonne flight simulator, from Texas to Japan. The flight stopped for fuel filling in Alaska and took a total of almost 16 hours to deliver the high value specialist flight simulator. Informing about this charter operation, Richard Thompson, president […]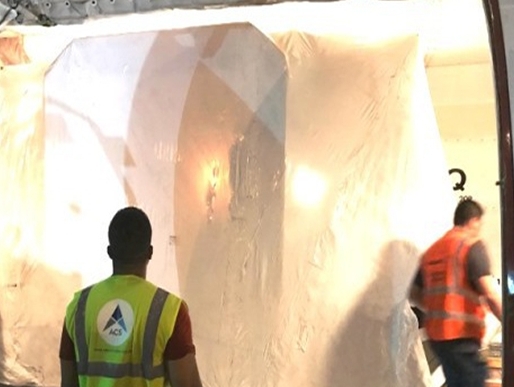 Aug 19, 2019: Air Charter Service (ACS) recently chartered a Boeing B747 to deliver a 35 tonne flight simulator, from Texas to Japan.
The flight stopped for fuel filling in Alaska and took a total of almost 16 hours to deliver the high value specialist flight simulator.
Informing about this charter operation, Richard Thompson, president of ACS Americas said: "A large aircraft manufacturer contacted us earlier this year to transport a high value specialist flight simulator to Japan, in order to train the country's military on how to fly their recently delivered aircraft. It was a tricky load as the dimensions left no room for error in fitting into the Boeing B747 – there was a mere two centimetres to spare.
"The delivery date shifted drastically from September to June, so we had to work fast when we finally got the go-ahead. Fortunately, we had put in the work beforehand so we were ready to go."
"Over the last 12 months we have chartered B747s and AN-124s to fly four different types of flight simulators, both military and commercial, all over the world," said the company through a statement.