Air Charter Service Australia expands Sydney operation
June 14, 2019: Aircraft charter specialist, Air Charter Service (ACS) Australia, has expanded its Sydney operation by moving into a bigger space. Paul Crook, CEO of ACS Australia, said of the move, "As we plan to continue to invest in our operations in the region it became clear we needed more room – this new […]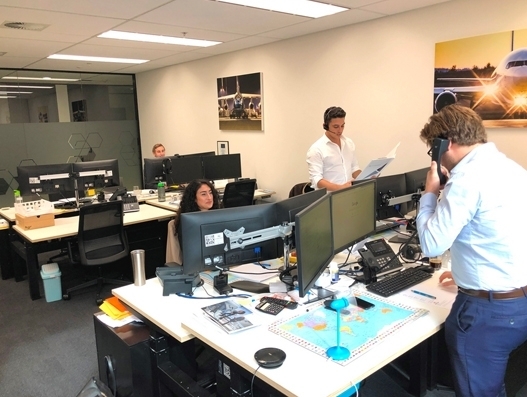 June 14, 2019: Aircraft charter specialist, Air Charter Service (ACS) Australia, has expanded its Sydney operation by moving into a bigger space.
Paul Crook, CEO of ACS Australia, said of the move, "As we plan to continue to invest in our operations in the region it became clear we needed more room – this new office affords us almost twice the floorspace of the last premises, with enough room for expansion for the foreseeable future. We are looking to recruit more aviation specialists to our team in the second half of this year. Last year we almost doubled the size of our team and they all hit the ground running, as we were up 32 percent in charter numbers and we are going well so far this year."
Air Charter Service is a global aircraft charter broker with 25 worldwide offices, spanning all six major continents. It offers private jet, commercial airliner and cargo aircraft charters, as well as onboard courier solutions.
ACS Australia is committed to investing Down Under. "The Australian economy presents its own challenges, but it is pretty robust at the moment – the country has the 13th-largest national economy by nominal GDP and, in 2018, Australia became the country with the largest median wealth per adult. Along with this, we believe that, due to the country's geography, there is a large potential charter market for us to build on," said Crook.
He further added: "We haven't moved far from our old office – we are just a street away from our original home. It is an exciting time for ACS Australia."