Chapman Freeborn gears up for cargo growth with new senior management structure
Nov 29, 2016: Chapman Freeborn Airchartering has appointed Pierre van der Stichele to the newly-created role of group cargo operations director as one of a number of senior level promotions. During his 14 years with Chapman Freeborn, Van der Stichele has been responsible for the management of several of the company's key European offices, including […]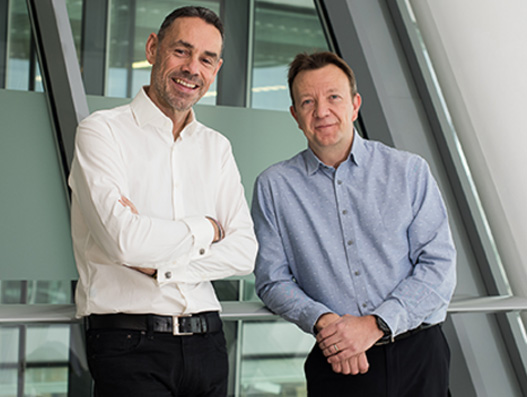 Nov 29, 2016: Chapman Freeborn Airchartering has appointed Pierre van der Stichele to the newly-created role of group cargo operations director as one of a number of senior level promotions.
During his 14 years with Chapman Freeborn, Van der Stichele has been responsible for the management of several of the company's key European offices, including its successful business in Italy which he helped to establish in 2009.
He has a 25-year background in the air cargo industry with vast experience in global charter operations, having previously held positions with airlines including Southern Air Transport, Antonov Design Bureau and Evergreen International Airlines.
Van der Stichele, who starts his new role with immediate effect, joins group cargo and OBC sales director Reto Hunziker in heading up Chapman Freeborn's cargo product on a global basis.
Hunziker, said, "He is highly respected across the industry and has made a significant contribution to the success of Chapman Freeborn over the last decade. We look forward to seeing him succeed in his new group role."
Van der Stichele, added, "I'm looking forward to working with Reto and the rest of the management team in helping to shape Chapman Freeborn's future direction. Our cargo teams around the world continue to go from strength to strength and we're very excited by the future prospects."
Van der Stichele's promotion follows the appointment of Philip Mathews as chief commercial officer earlier this month.
The announcement of Chapman Freeborn's new senior management structure follows its resilient performance in 2016. In addition to increased investment in emerging territories, the company has further consolidated its position in key mature markets.
Hunziker, says, "Following a particularly strong performance in the third quarter, we've seen several of our global offices exceed their annual targets already, including our two largest operations in Germany and the UK. It's also been very positive to see our teams achieving success in developing markets like Africa – where business is up over 60 percent on 2015 figures."
"Elsewhere, our hand-carry division Chapman Freeborn OBC has just enjoyed its busiest month on record, and our animal transport subsidiary Intradco Global continues to deliver excellent results. As a group we're excited about the prospect of building on this momentum in 2017."
In the commercial charter market, outsize cargo and project related charters have helped to fuel growth in 2016, with operations ranging from AN-124 and AN-225 charters in support of the energy industry, to the provision of a chartered IL-76 aircraft in support of the Solar Impulse 2 round-the-world mission.
The automotive sector has also represented a growth business in several key charter markets, and earlier this month Chapman Freeborn demonstrated its strengths in the aircraft leasing market with the provision of a B747-400F for Senator International's "Atlantic Air Bridge" - ferrying auto components between Europe and the US.
Photo: Reto Hunziker and Pierre Van der Stichele, Chapman Freeborn Airchartering