Cathay Pacific and Dragonair see increase in cargo uplifted in October
Nov 17, 2016: Cathay Pacific Airways' latest traffic figures for Cathay Pacific and Dragonair show decrease in the number of passengers carried and an increase in the amount of cargo and mail uplifted compared to the same month last year.
Cathay Pacific and Dragonair carried 172,385 tonnes of cargo and mail in October, an increase of 5.3 percent compared to the same month last year. The cargo and mail load factor rose by 1.6 percentage points to 68.1 percent.
Capacity, measured in available cargo/mail tonne kilometres, increased by 0.6 percent, while cargo and mail revenue tonne kilometres (RTKs) increased by 3.2 percent. In the first ten months of 2016, the tonnage carried rose by 2.2 percent against a 0.5 percent increase in capacity and there was an increase of 0.4 percent in RTKs.
The two airlines carried a total of 2,759,982 passengers last month, a decrease of 2.9 percent compared to October 2015. The passenger load factor dropped by 2.6 percentage points to 81.5 percent, while capacity, measured in available seat kilometres (ASKs), increased by 0.2 percent. In the first ten months of 2016, the number of passengers carried rose by 1.3 percent compared to a 3 percent increase in capacity.
Patricia Hwang, general manager Revenue Management, Cathay Pacific, said, "The decrease in passenger traffic during October was partly caused by Typhoon Haima, which led to the cancellation of more than 200 flights. A drop in overall passenger volumes is a worrying trend, as is the fact that booking growth failing to keep pace with the increase in capacity. Reduction in the number of passengers carried on North American routes was a result of softer demand from the USA and other key sales areas. On a brighter note, our premium cabins saw a revenue and load factor improvement thanks to the Canton Fair in Guangzhou. Meanwhile, yield continues to come under intense pressure due to excess capacity in the market."
Mark Sutch, general manager Cargo Sales & Marketing, Cathay Pacific, said, "Overall cargo demand in October was fairly strong and tonnage continued to grow. We had some negative impact on our forecasts during the month from typhoon disruptions and unscheduled aircraft maintenance but overall exports from Europe, Asia and Mainland China were robust. The team continues to work hard to push up the yield, and the rates are getting back to peak season levels. The new twice-weekly service to Portland, introduced in early November, further strengthened our US network."
You may also like:-
---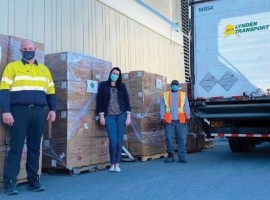 Logistics
The shipment, which was the largest donation received from private industry, included 12,500 isolation gowns, 100,000 N95 masks and 400,000 surgical masks.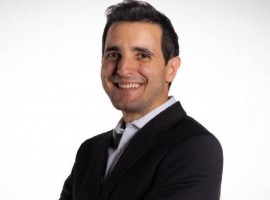 Air Cargo
Otávio joined LATAM Airlines Group in 2015, initially working in cargo planning and commercial areas but since 2019, he was LATAM Cargo Brazil's Operations vice president.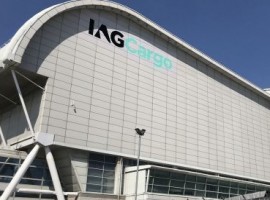 Air Cargo
The large amount of high dense engineering goods, destined for Europe & North America, that made the difference on weight.