Cargo volume up, passenger traffic down for Cathay Pacific and Cathay Dragon in February
Mar 22, 2017: Cathay Pacific Airways has released combined Cathay Pacific and Cathay Dragon traffic figures for February 2017 that show a decrease in the number of passengers carried and an increase in cargo and mail uplifted compared to the same month in 2016.
Cathay Pacific and Cathay Dragon have carried 137,674 tonnes of cargo and mail last month, an increase of 17.4 percent compared to February 2016. The cargo and mail load factor rose by 6.2 percentage points to 64.2 percent. In the first two months of 2017, the tonnage rose by 9.0 percent against a 0.9 percent increase in capacity and a 5.9 percent increase in RTKs.
The two airlines carried a total of 2,681,050 passengers last month – a decrease of 2.4 percent compared to February 2016. In the first two months of 2017, the number of passenger carried grew by 0.1 percent while capacity declined by 0.8 percent.
Patricia Hwang, general manager Revenue Management, Cathay Pacific, said, "Traffic figures for February are subject to some distortion when compared to the same month in 2016 due to the earlier start to this year's Chinese New Year period. Demand dropped following the peak holiday season, with North American routes in particular showing continued weakness. Europe proved to be the exception, with passenger volumes increasing from a low base. Pressure on yield remains, a result of sustained competition and continuing economic uncertainty. We announced the launch of a seasonal service to Christchurch this winter and a host of frequency increases to North America, Europe and Australia, which we expect to prove popular with the travelling public."
Mark Sutch, general manager Cargo Sales & Marketing, Cathay Pacific, said, "As expected, the first half of February saw volumes significantly affected by the Chinese New Year holiday. However, trade in the region was quick to rebound from the middle of the month, which was soon followed by a pick-up in long-haul trade, leading to a full recovery by month-end. It was encouraging to see that inbound loads from North America and Europe held up throughout – albeit on a reduced operating capacity. Taking into account the changes in the Chinese New Year holiday period this year, we managed solid tonnage growth; a reflection of the overall strengthening of global air cargo demand. We predict March to be a busy month with more project shipments in the pipeline and the launch of a number of new consumer products. On February 1, we commenced our metal-neutral capacity sharing partnership with Lufthansa Cargo between Hong Kong and Europe."
You may also like:-
---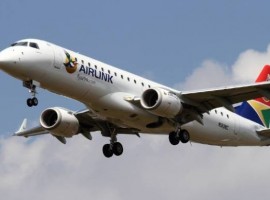 Aviation
The announcement on September 16 was welcomed by the country's beleaguered airline sector, which has been lobbying for months for the reopening of international travel.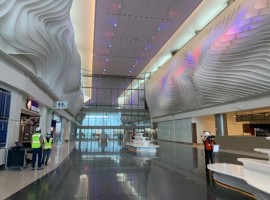 Aviation
From a more efficient baggage-handling system that accommodates luggage of all sizes and shapes so skis don't need to be dropped off at a special coun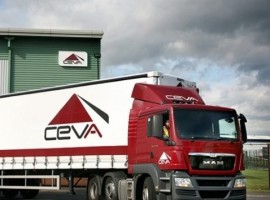 Logistics
The company has been well established for many years in both countries through network partnerships and decided to open its own offices in each location to offer customers a full spectrum of multi-modal services.