Cargo volume for Vienna Airport increases 9.2 percent y/y in August this year
September 13, 2017: Vienna Airport has handled 24,595 tonnes of cargo volume in the month of August. This represents an increase of 9.2 percent compared to the same month last year. The gateway has seen 1.5 percent increase in the cargo volume in the months of January to August 2017. The airport handled 2,487,485 passengers […]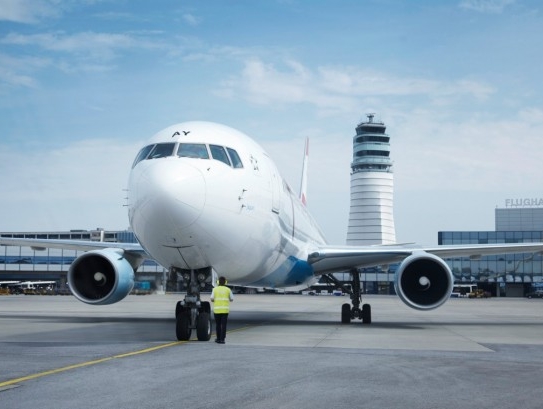 September 13, 2017: Vienna Airport has handled 24,595 tonnes of cargo volume in the month of August. This represents an increase of 9.2 percent compared to the same month last year.
The gateway has seen 1.5 percent increase in the cargo volume in the months of January to August 2017.
The airport handled 2,487,485 passengers in August 2017, representing an increase of 4.0 percent from August 2016. The number of local passengers was up 4.7 percent, and the volume of transfer passengers rose by 2.9 percent.
The number of passengers flying from Vienna Airport to Eastern Europe was up by 13.1 percent in August 2017, whereas passenger traffic to Western European destinations showed an increase of 1.6 percent. Passenger volume to the Far East decreased by 1.4 percent in August 2017, compared to a 3.0 percent drop in travellers to the Near and Middle East. Passenger growth to North America was 11.4 percent, and passenger development to African destinations was also positive, showing a rise of 40.2 percent.
The airport has seen 6.1 percent surge in passenger volume in the months of January to August 2017.