Air cargo sees its peak season ahead of Valentine's Day
Feb 13, 2019: Most of the air cargo carriers have been busy carrying flowers to different parts of the world for Valentine%u2019s Day.
Lufthansa Cargo has transported 900 tonnes of the long-stemmed flowers on the Quito %u2013 Frankfurt, Bogota %u2013 Frankfurt and Nairobi %u2013 Frankfurt routes this year %u2013 equivalent to some 10 million individual roses. The roses are being imported over a period of about three weeks.
The German cargo carrier informs through a statement: %u201CThe flowers only remain in Frankfurt Airport for a short while. Just a few hours after landing, the roses are transported onwards from this city on the Main river out into all of Europe %u2013 primarily to other German cities, but also to neighboring countries, including Austria and Switzerland.%u201D
On the other hand, Latin American carrier LATAM Cargo carried more than 9,000 tonnes of flowers between January 14 and February 8.
To meet the demand for flowers for the 2019 Valentine%u2019s Day season, it operated more than 140 flights full of flowers from Bogota and Medellin in Colombia and from Quito, Ecuador, to North America, Europe, Asia, Oceania as well as other parts of South America.
LATAM Cargo tells us through a statement that United States imported the majority of this season%u2019s flowers with Miami alone receiving 8,050 tonnes, equivalent to 88 percent of the flowers transported by LATAM Cargo for Valentine%u2019s Day and almost doubling regular cargo traffic. Miami is one of the world%u2019s largest distribution hubs and is the principal base of LATAM Airlines Group%u2019s cargo operations.
The airline adds: %u201CIn second place was Amsterdam (the Netherlands), which received 500 tonnes (6 percent), followed by Hong Kong, Shanghai and Beijing (China), Madrid (Spain) and Paris (France). Flowers were also flown to other destinations including New York (USA), Santiago (Chile) and New Zealand.%u201D
You may also like:-
---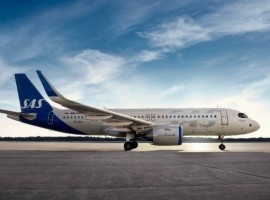 Air Cargo
Logistics
The IATA appointed independent assessment focuses on the quality assurance processes, operational and technical innovation, risk management, and the preservation of all relevant shipment data along the entire logistics chain.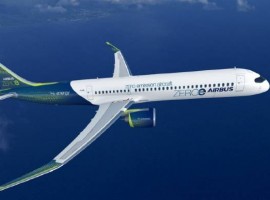 Aviation
In order to tackle these challenges, airports will require significant hydrogen transport and refueling infrastructure to meet the needs of day-to-day operations.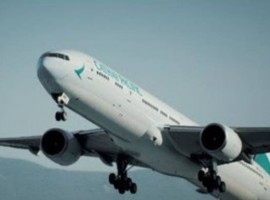 Air Cargo
Flight CX8800 will be operated by a reconfigured Boeing 777-300ER passenger aircraft instead of Cathay Pacific's go-to ultra-long-haul freighter, the Boeing 747-8.