Air cargo preps up to take on Goliath-task of Covid-19 vaccine delivery
What is critical now is to prepare a war room to deal with the distribution process to help pharma companies structure better responses for a more connected and robust supply chain.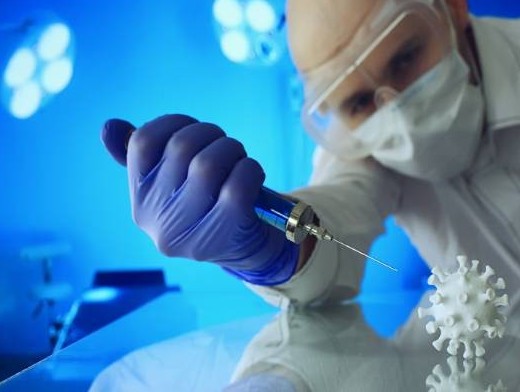 Over the last several months, pharma supply chains have been wrestling to find the right response to flatten the curve of Covid-19 infections. For the air cargo industry, a vital link in the value chain, the ultimate test of resilience in the crisis is yet to come - once the vaccines are ready for delivery. What is critical now is to prepare a war room to deal with the distribution process to help pharma companies structure better responses for a more connected and robust supply chain.
As drugs and vaccines advance to final stage clinical trials for the fight against the Covid-19 pandemic, pharma companies are racing to build robust supply chains for its safe delivery. Although the logistics industry is still not completely prepared to handle, store, transport and deliver future vaccines in unprecedented quantities around the world, the air cargo industry, on its part, is working on getting its distribution process right.
"Covid-19 vaccine delivery will be one of the biggest logistical challenges in modern history. No one company can own the end-to-end vaccine supply chain," said Neel Jones Shah, board member of The International Air Cargo Association (TIACA) and global head of airfreight at Flexport.
The distribution cycle is a complex one – moving drugs/vaccines in ambient conditions from offshore manufacturing sites to final delivery locations with multiple supply chain points along the way – be it, storage farms, cargo terminals, aircraft, warehouses – mind you, all this needs to be achieved in a matter of days. This Goliath-task will also encounter bigger challenges like refrigeration unit breakdowns, temperature excursions, broken packaging and other mishaps that could render thousands of vials useless.
"The pharma industry doesn't know yet which of the vaccines under development will make it to the finish line and be approved by health authorities. So to date, we don't know the characteristics of the future vaccine(s): 1, 2 or 3 shots, time-insensitive, cool, or frozen. Industry preparedness would also require clarity on supply chain requirements including manufacturing locations, specific handling and storage conditions and real-time monitoring requirements," said Celine Hourcade, TIACA's transition director when quizzed on the industry readiness to handle the mass transportation of vaccines and drugs.
"At the bare minimum, we need to know where the production centres would be, where the flows will be, and which airports would be the centres of arrival and distribution. We would also need knowledge of what the requirements would be and whether the vaccine has to be flown in active or passive packaging. They are many unknown factors and it could be a good idea if members of the supply chain would come together to simulate the situation," said Stavros Evangelakakis, Cool Chain Association's chairman and head of global healthcare of global pharmaceutical company Cargolux.
Industry gets its act together
Acting with foresight, TIACA and Pharma.Aero, a cross-industry collaboration platform for pharma shippers, CEIV certified cargo communities, airport operators and other cargo communities, have joined forces to develop global guidance for the air cargo industry to enable optimal transportation of the Covid-19 vaccine. The guidance will be developed gradually in four work packages through a joint working group to ensure feedback from all stakeholders in the supply chain of air cargo and pharmaceuticals. "The objective of the TIACA-Pharma.Aero joint effort is to collect these insights from pharma companies and airfreight players and prepare guidelines for industry preparedness. The goal is to bring all the players at the discussion table to truly collaborate and maximize speed, efficiency and positive impacts," Hourcade added.
For the industry stakeholders, which have been working within silos until now, it will be imperative to work together to ensure end-to-end visibility. The absence of end to end visibility will have a negative impact for stakeholders within the value chain. "We believe other organizations are critical for the success of air pharma standardization and end-to-end visibility, beyond the distribution of COVID-19 vaccines: IATA, FIATA, ACI, local air cargo associations, ULDCARE, Cool Chain Association (CCA) as well as health organizations such as WHO, GAVI Alliance, UNICEF," she said.
Enrica Calonghi, global head of pharmaceutical logistics at AFKLMP Cargo stressed upon the need for collaboration and partnership to make the supply chain seamless. "During the Covid-19 crisis, the air cargo industry demonstrated that it can be agile and responsive; it needs to now receive the necessary information to better prepare for the vaccines distribution. Correct infrastructure everywhere, which can only be overcome by collaboration and partnership approach."
But public-private partnerships and relationships have certainly improved during Covid-19, observes Vijan Chetty, Cool Chain Association member at large. "Organisations have also improved in agility and will re-purpose their business models to ensure mass transportation of the vaccines," he said. "CCA is confident that there will be good cooperation and collaboration amongst all organisations to ensure that the vaccines are distributed across the globe."
Logistics players and airlines prep up
Logistical requirements are still hazy at the moment but the groundwork has begun. United Parcel Service (UPS) is building two giant freezer farms capable of super-cooling millions of vials of a Covid-19 vaccine, prepping up for the delivery of the vaccines whenever it hits the market. The facilities, under construction in Louisville, Kentucky and the Netherlands, near UPS air hubs, will house a total of 600 deep-freezers that can each hold 48,000 vials of vaccine at temperatures as low as -80°C (-112°F) - that's on par with some of the coldest temperatures in Antarctica.
"This truly will be a historic supply chain feat to distribute millions, if not billions, of life-saving Covid-19 vaccine vials to far-reaching global populations," said Wes Wheeler, president of UPS Healthcare. "Lives will depend on us to get these vaccine deployments right, and we're well-prepared to support all of these efforts until this pandemic is behind us."
FedEx and DHL Global Forwarding also have been expanding their temperature-controlled transport capabilities. While DHL opened a new $1.6 million facility in Indianapolis, FedEx is adding freezers, refrigerated trucks, sensors and thermal blankets.
Meanwhile, Lufthansa Cargo, the freight arm of Deutsche Lufthansa AG, is massively expanding its storage capacity for temperature-sensitive cargo. The airline opened two new pharma hubs, one in Munich Airport and the other in Chicago at O'Hare Airport, in the last two months. While the Munich hub offers space for up to 96 pallets and loose cargo in two different temperature ranges (+2 to +8 °C and +15 to +25 °C) and a freezer (down to -18 °C) on almost 1000 square metres and on several levels, the 750 square metre facility in Chicago has been providing space on several levels for up to 54 pallets and 102 cool containers in two different temperature ranges (+2 to +8 °C and +15 to 25 °C) and in a freezer (down to -18 °C). By the end of 2020, Lufthansa Cargo's worldwide network is expected to comprise 31 IATA CEIV Pharma-certified pharma stations.
Recently, Air France KLM Martinair Cargo (AFKLMP Cargo) formed a taskforce to define the critical steps required to help ship Covid-19 vaccines. Working in close consultation with the pharma industry and related forwarders, the airline has assessed specific requirements for shipping Covid-19 vaccines, thus adapting its operation in terms of equipment and dedicated monitoring and service, as well as the capacity it offers. Enrica Calonghi, global head of pharmaceutical logistics at AFKLMP Cargo said, "Transporting vaccines is not new in the air cargo industry: Air France KLM Martinair Cargo has been transporting the general flu vaccines for years. However, the expected amount of vaccines to be transported and the short time frame we are urged to make it happen, are the two differentiators in the Covid-19 vaccines distribution."
Earlier this month, AirBridgeCargo Airlines (ABC), part of Volga-Dnepr Group, transported a record number of RKN containers on-board its Boeing 747-8F. ABC's scheduled flight uplifted the cargo for its customer, DSV, from Amsterdam (the Netherlands) to Shanghai (China). 41RKN CSafe containers, containing more than 30 tonnes of temperature-sensitive medicines, were securely loaded and stowed on-board main and lower decks to optimize aircraft capacity and guarantee safe delivery of the total shipment without its breakdown for different flights.
"This transportation, to some extent, is the rehearsal to check that we are well-prepared for the Covid-19 vaccine, once its testing is finalized," said Yulia Celetaria, Global Director, pharma for AirBridgeCargo Airlines. "For the last five years, we have deepened our cooperation with providers of temperature-sensitive containers and now, in the middle of the pandemic, we are in constant dialogue with our trusted partners, Envirotainer, SkyCell, va-Q-tec, DoKaSch, CSafe, Sonoco and others regarding strategic container reserve.
Understanding optimal conditions for vaccine storage
While the ideal scenario would be to have a cold chain-insensitive single-shot vaccine, the Covid-19 vaccines will probably need to be maintained at 2 to 8 degrees Celsius throughout the shipping process or even ones that would require deep freeze (minus 80 degrees Celsius). Any deviation can ruin the shots. Single or multiple dose approach, cold-insensitive, cold-sensitive, or frozen, will have different impacts on the supply chain, so the soonest logistics sector is aware of what is coming, the better they can plan and adapt capacity.
Recognizing the need for secure temperature-controlled airfreight solutions, another important player in the secure cold chain solutions for air transport of pharmaceuticals is Envirotainer, which has been expanding its sales offering in Asia-Pacific over the past years, investing in both service capabilities and an agile network model. It recently added Beijing (PEK), China to its expanding list of network stations; this station will carry the RKN e1 and RAP e2 containers and provide a strong capacity increase to support the rapidly growing Chinese pharmaceutical export market. The new station is operational as of September 1.
"Looking ahead, there are many uncertainties related to Covid-19 vaccine(s) shipments. As an industry, we need to ensure that we have a solid temperature-controlled air freight supply-chain to secure that the vaccines are delivered safely," said Eddy Cojulun, chief sales officer at Envirotainer. He continues, "Once a vaccine becomes available, we know it will require temperature-controlled air freight and a global distribution in very large quantities. We expect that our investment in the Beijing station will further support a fast and secure delivery of Covid-19 vaccines to the people that need them, wherever they are in the world."
Drones for vaccine delivery
At the recently concluded Cargo Drones Virtual Summit organized by STAT Media Group, Angela Yochem, executive vice president and chief technological officer of US-based Novant Health stressed upon the need for healthcare companies to evaluate newer modes of transport like drones especially in highly fluid conditions such as a pandemic surge, where the need for supplies is unpredictable. Novant Health is currently using drones, in partnership with Zipline, to distribute its critical medical products to its area hospitals.For Novant Health, which operates 15 hospitals and nearly 700 locations in the southeastern United States, the operation could prove to be a game-changer in uses such as testing, drug trials, and vaccine distribution, especially as the Covid-19 pandemic continues to unfold.
Interestingly, in an earlier webinar, Parag Deshmukh, additional director, global strategic business development, Serum Institute of India, spoke about the potential usage of drones for Covid-19 vaccine delivery to heavily populated and remote locations within India. Serum Institute of India has partnered with AstraZeneca, a British biopharma giant to manufacture Covid-19 vaccines, being tested by Oxford University. "For all these vaccines the real cost is only around 30-40 percent while the cost for delivery takes a larger proportion in the final cost. This is an issue particularly when affordability will be an important concern for many countries regarding the Covid-19 vaccine. It is going to be a huge task for logistics players. Be ready with your capabilities to handle this. We will need a cold chain with temperature-controlled between 2-8 degree Celsius," he added.
In fact, Drone Delivery Canada (DDC) – a leading drone logistics company, with its sales agent Air Canada, has inked a deal with DSV Air & Sea Canada (DSV), the Canadian arm of the global transport and logistics company DSV Panalpina, to deploy DDC's drone delivery platform to deliver healthcare related cargo from DSV's warehouse in Milton, Ontario for delivering time-critical cargo in hard to reach locations. DDC will deploy its Sparrow cargo drone, with the cargo drop capability previously announced June 10, 2020. "During this critical time, we have helped many of our clients find new ways of delivering cargo. In order to keep goods flowing through the supply chain, innovative solutions are key to embrace. Drone delivery provides an answer to many of the challenges we've seen during the current situation," said Martin Roos, managing director of DSV Air & Sea Canada.