Air Cargo India 2018 announces Bangalore International Airport as the Silver Sponsor for the biennial event
September 19, 2017: India's third largest airport and the gateway to the country's Silicon Valley, Bangalore International Airport Limited is extending all its support and cooperation to AIR CARGO INDIA 2018 as the Silver Sponsor. The 7th edition of AIR CARGO INDIA, the international biennial air cargo exhibition and networking conference, organised by The STAT […]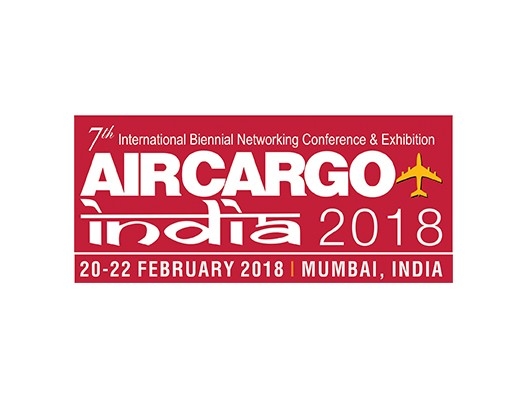 September 19, 2017: India's third largest airport and the gateway to the country's Silicon Valley, Bangalore International Airport Limited is extending all its support and cooperation to AIR CARGO INDIA 2018 as the Silver Sponsor.
The 7th edition of AIR CARGO INDIA, the international biennial air cargo exhibition and networking conference, organised by The STAT Trade Times, the flagship publication from the global multimodal transport media specialist the STAT Media Group, will take place from 20 to 22 February 2018 at Grand Hyatt in Mumbai.
Commenting on the partnership, Raj Andrade, Vice President, Business Development, Marketing & Strategy, Bangalore International Airport Limited, said, "The STAT Times Air Cargo India offers an unrivalled platform for industry professionals to network, discuss, develop and plan on new strategies that will propel the Air Cargo growth in the Country. This event attracts senior decision makers from leading aviation and allied companies. It is also a unique opportunity to meet senior executives from the industry. With robust attendee profiles, we look to forward to hearing from the experts."
The Garden City which houses the large section of the IT and ITEs companies in India has earned a new sobriquet – the world's second-largest start-up ecosystem in the world. The Kempegowda International Airport, Bengaluru (BLR Airport), the busiest in the southern part of the country, caters to both business and leisure travellers.
The airport is consistently growing in both passenger and cargo handling. It has made concerted efforts to strengthen its cargo business and is committed to creating an ecosystem that supports and propels the growth of not just Karnataka, but the entire South Indian region in the global cargo supply chain. In 2016-17, it recorded a 9.4 percent growth in the cargo segment by handling 319,344 tonnes.
The airport in its 9th year of operation has global connections with 42 airlines operating 263 daily scheduled flights to 21 international destinations and 40 domestic destinations. 10 freighters operate connecting to over 16 destinations, globally, with 47 weekly scheduled flights.
AIR CARGO INDIA, the only and the most popular global trade show and conference for the air cargo industry in India, has already attracted huge participation for its next edition. The event is planned with the theme of 'Indian Air Cargo: A revolution enhancing global trade'. Pharma certainly is an important export commodity contributing to India's global trade and its volume is certainly increasing for the air mode of transport.
For bookings, contact Rovina Gomes (rovina@stattimes.com)
To know more log onto, https://www.stattimes.com/ACI2018/