Air Cargo Africa 2019 unveils its theme and main sponsors
Sep 11, 2018: Air Cargo Africa 2019, the popular biennial international air cargo event, organised by The STAT Trade Times, brings to you the theme of the event - Liberalisation & Modernisation: the way to push frontiers of excellence in air freight industry in Africa.
The event that will be held from 19 to 21 February 2019 will take place at the Emperors Palace in City of Ekurhuleni, Johannesburg, South Africa.
The African states have made great strides in 2018 to make the continent's skies open and borderless to allow free movement of people and goods.
Early this year, at the African Union Summit, 23 African states, including South Africa, Nigeria and Kenya, launched Single African Air Transport Market (SAATM) in a bid to boost connectivity, reduce fares and stimulate economic growth on a continent widely considered the most expensive and inconvenient to fly around.
The year also saw African leaders sign African Continental Free Trade Area (AfCFTA) that would unite the 55-member countries of the African Union (AU) in tariff-free trade across the continent. Launched in Kigali, Rwanda, AfCFTA would consolidate a market of 1.2 billion people and a gross domestic product of $2.5 trillion. This is part of the continent's ambitious drive to transform its economy, creating more effective integration of state and regions and realigning various economic sectors to ensure that the continent achieves its economic goal.
"I am happy to announce the theme for AIR CARGO AFRICA 2019, at a time when there are many factors that support the African aviation industry in general and air cargo in particular. I believe that trade agreements like SAATM and AfCFTA should be seen in the context of the African Union's (AU) Agenda 2063, which is a continental programme that aims to achieve a monumental shift in the improvement of Africa's economy over the coming decades. The bigger goal, eventually, is to have free movement of people and goods. Enhanced connectivity will stimulate demand, improve the competitiveness of the African airline industry, and make air travel more accessible. In turn, this will enable higher volumes of trade, expanded tourism and growing commerce between African nations and with the rest of the world. The attempt in Africa right now is to stimulate economic growth with open skies to replicate Europe, which, I think, is ambitious but achievable," says R K Patra, Editor-in-Chief, STAT Media Group.
According to the International Air Transport Association (IATA), which welcomed the launch of SAATM initiative by the AU, said one of the main obstacles to the implementation of previous open skies pledges - 1988 Yamoussoukro Declaration and 1999 Yamoussoukro Decision – has been the absence of an underpinning regulatory text. IATA also welcomes the AU's adoption of the regulatory text of the Yamoussoukro Decision (YD) – also the framework for SAATM - which covers competition and consumer protection and dispute settlement as these safeguard the efficient operation of the market.
A research paper by United Nations Conference on Trade and Development (UNCTAD) acknowledges that elimination of all tariffs between African countries would lead to long-term welfare gains of approximately $16.1 billion, after a calculated $4.1 billion in tariff revenue losses. The UN Economic Commission for Africa (UNECA) has estimated the agreement's implementation could increase intra-African trade by 52 percent by 2022, compared with trade levels in 2010.
AIR CARGO AFRICA has already attracted sponsorships from key air cargo stakeholders. Swissport International, the world's leading cargo services provider handling in excess of 4.7 million tonnes annually from more than 104 airports worldwide is the DIAMOND SPONSOR. Miami International Airport (MIA) is the SILVER SPONSOR for the event. MIA offers more flights to Latin America and the Caribbean than any other US airport and it is the top US airport for international freight.
You may also like:-
---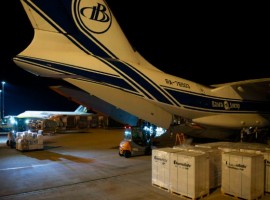 Air Cargo
Freight volumes handled at Europe's fifth-largest air cargo hub, Leipzig/Halle Airport, grew significantly in August. The volume of air freight rose by 12.7 percent to approximately 109,048 tonnes.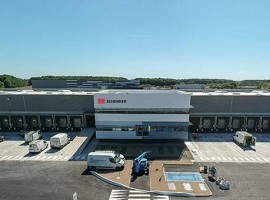 Logistics
In order to reduce its ecological footprint, DB Schenker has equipped the new Orleans building with the latest technologies such as LED lighting, and maintains its premises without chemicals.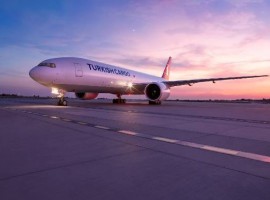 Air Cargo
Turkish Cargo increased its global market share to 5.4 per cent from 3.9 per cent by accomplishing a growth by 67 per cent within the first half of 2020 thanks to its special cargo operations it has been maintaining by building up a global air bridge.