Air Canada's freighters will compete with European and Asian carriers
Launch of an e-commerce platform in Q2 and freighter network with two B767 converted aircraft in Q4 are top priorities for Air Canada Cargo under Jason Berry.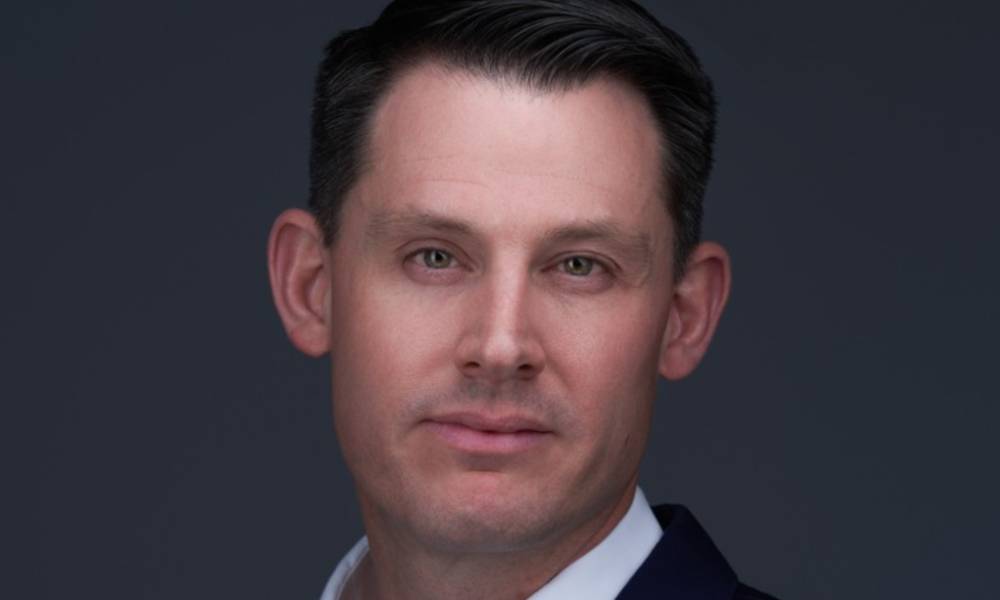 Jason Berry was appointed head of cargo at Air Canada late last year. Berry took charge on January 1 as the vice president of cargo at Canada's flag carrier and the mandate was crystal clear to him - "Continue to do all you can to keep as many airplanes flying as possible." He explained, "Really that means looking at opportunities to fly cargo-only airplanes any place there is demand. Make sure that we are using our fleet as efficiently as possible capturing on the opportunity of lack of capacity across the market."
With more than $900 million in revenue from cargo last year, 2021 is beginning to be a busy year for Air Canada Cargo. In the second quarter this year, it will launch a branded e-commerce programme in partnership with Canadian retailers to deliver products directly to their home using the belly capacity from its extensive domestic passenger network.
"We are filling a huge gap in the end-to-end distribution of e-commerce goods across Canada. We are beating our competitors by one to three days in our delivery time," said Berry in an exclusive interview to The STAT Trade Times.
According to Berry, Air Canada Cargo has signed on number of retailers. The brand is expected to be launched within the next two weeks. When Canadian shoppers purchase goods online they get the option to choose the delivery partner from a list of service providers which also includes the Air Canada Cargo service. "We are one day faster than everyone else in the list and in some cases, even we are faster than one day," Berry confirmed.
Air Canada has partnered with SmartKargo to develop its e-commerce platform. SmartKargo's EDI-enabled e-commerce solution deployed by Azul Airlines saw the carrier growing from a marginal cargo player to the dominant market leader in the Brazilian domestic market. However, Berry argues that the Air Canada e-commerce platform under a pilot mode now is more robust than the Azul one.
In the last quarter of this year, ahead of the peak season Air Canada intends to launch its freighter operations with two B767 converted freighters. By the close of 2022, Air Canada plans to have a fleet of seven B767 converted freighters. All B767 aircraft for conversion are sourced from Air Canada and its Rouge fleet.
"As you look at the strong network that Air Canada has built over the years on the passenger side and the cargo demand that continues to grow it only makes sense to get back into the cargo side of things on the wide-body freighter network to really complement our fantastic passenger network," Berry reasoned the decision to launch the freighter operation.
"This is not an opportunistic play. It was in the works for quite some time. It just happens to fall at a time when there is a massive capacity crunch. We are in this for a long term. These airplanes are going to be in our fleet for a very long time. They are going to have a beautiful Air Canada livery, which I can't wait to share. These are our planes. We expect to deploy these airplanes on a schedule basis to support the customers who supported us over the years. That is really what we want to be. Take our great passenger operation and create a scheduled freighter operation that complements and actually help to extend our passenger network in terms of the cargo side," he continued.
Air Canada will sell the retired B767 passenger planes to ATSG-owned lessor Cargo Aircraft Management (CAM) and then lease them back after they are converted by Israel Aerospace Industries (IAI) in Tel Aviv. As of now, there are two aircraft undergoing conversions and according to Berry, in May or June he expects to reveal, what he calls, a beautiful Air Canada Cargo livery on the freighter fleet.
"As of now we are working on getting our slots and sorting everything out. Our whole network will really come into fruition and become a whole unit in 2023, as we continue to bring these airplanes and start to build the programme," he said. "It is an exciting opportunity and we are thrilled that we have been given these aircraft and we are going to make the best of it in the next decade or more."
Freighters excite Berry because he began his career with Cargolux more than two decades ago. When he was head of cargo at Alaska Airlines, he oversaw the introduction of the world's first converted 737-700 freighter by IAI.
"Occasionally passenger flights are seasonal and we have different gauge aircraft flying into different locations based on passenger demand. A change in gauge can really affect what I can carry from the cargo side. Having freighters, I believe, allow us to get a very predictable capacity to some of those core markets along with our passenger flights to ensure that year-round consistent capacity. That will be reassuring for our forwarders," said Berry.
Berry strongly believes that the freighter network, to be launched later this year, is going to work.
"We are going to prove a lot of naysayers wrong. We will compete with European and Asian carriers quite well," he said.