Air Canada starts daily non-stop flights from Toronto to Vienna
May 2, 2019: Air Canada has started daily direct flights between Toronto and Vienna with Boeing 787 Dreamliner. On April 30, Air Canada's Dreamliner landed at Vienna Airport to inaugurate this new connection. The flight connection was officially opened by Heidi Alberta Hulan, Ambassador of Canada in Austria, Mark Galardo, vice president Network Planning at […]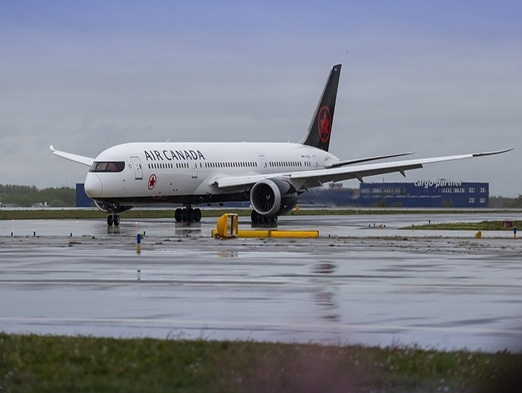 May 2, 2019: Air Canada has started daily direct flights between Toronto and Vienna with Boeing 787 Dreamliner.
On April 30, Air Canada's Dreamliner landed at Vienna Airport to inaugurate this new connection.
The flight connection was officially opened by Heidi Alberta Hulan, Ambassador of Canada in Austria, Mark Galardo, vice president Network Planning at Air Canada and Julian Jager, joint CEO and COO of Vienna Airport.
Jager said: "Flights linking Vienna and North America have grown enormously in popularity. With Air Canada we welcome an ideal long-haul partner for this region, which will continue to grow in 2019."
Passengers can take advantage of optimal Air Canada connecting flights from the Canadian metropolis to more than 120 destinations in Canada and the USA.
"In the first quarter of the year, we recorded 27.5 percent passenger growth on routes to North America. Air Canada greatly enhances our reach into this region", said Julian Jäger commenting on the new service.
"Now two important destinations in Canada are directly accessible from Vienna due to the direct flight connection of Air Canada to the business centre of Toronto and of Austrian Airlines to the metropolis of Montreal."
"In addition to being a cultural and artistic capital, the city is also an important European business centre. This makes Vienna a very significant addition to our schedule. One sign of this new route's importance to us is that we are dedicating to it our state-of-the-art Boeing Dreamliner, with three cabins of service, including our award winning premium Air Canada Signature Class," said Galardo.