Air Canada Cargo achieves $358 million revenue; reports Q2 2021
At $358 million in revenue for the second quarter of 2021 Air Canada Cargo recorded the best quarterly performance ever.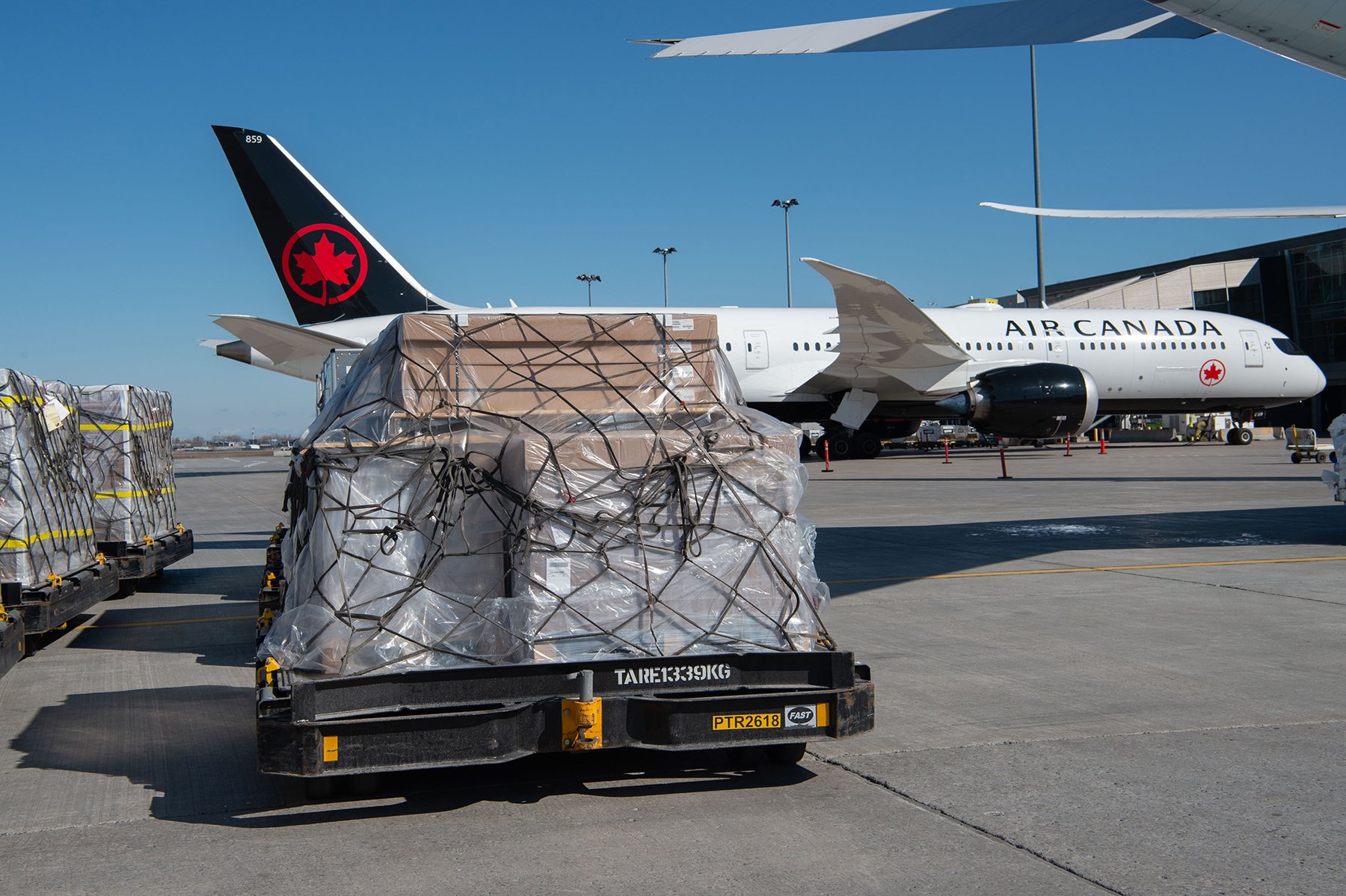 Air Canada Cargo, the cargo division of Air Canada announces their quarterly results. They believe this quarter has seen their best performance ever.Canada's largest airline and the flag carrier Air Canada's cargo division, Air Canada Cargo, achieved a record $358 million in revenue. This represents an increase of $89 million, or 33 percent compared to the same quarter in 2020.
"We're tremendously proud of the strongest quarterly results Air Canada Cargo has ever seen, which are a testament to our continued efforts to maintain stable and consistent capacity flows for our customers across the globe through cargo-only flying," said Matthieu Casey, senior director, cargo global sales and revenue optimization at Air Canada.
Matthieu Casey, senior director, cargo global sales and revenue optimization, Air Canada
Air Canada Cargo has promoted Matthieu Casey to senior director, cargo global sales and revenue optimisation while Ivy Chan has joined the airline as director, cargo sales and services, Asia and Pacific. In fact, Casey was promoted to the current role recently to lead Air Canada Cargo's global sales, network strategy, interline partnerships, pricing, distribution and capacity optimisation teams. In his earlier role he was the director of cargo revenue management and business strategy.
"We're relieved to see our passenger network starting to rebuild and continue to provide cargo-only flying in markets where capacity is still constrained. With the arrival of our first 767 freighters in Q4, the combination of these, our continued cargo-only flying and passenger flights resuming paints a strong portrait for the rest of the year," Casey added.
Air Canada recorded a net loss of $1.165 billion in the second quarter of 2021 compared to a net loss of $1.752 billion in the same period of 2020.
"The Covid-19 pandemic continued to weigh on Air Canada and the Canadian airline industry in the second quarter, with its impact on travel reflected in our results. We are pleased to see vaccination rates increasing and more recent science-based easing of travel restrictions in Canada. The elimination of the quarantine period for fully vaccinated returning Canadians and the removal of other travel restrictions announced in June led to a significant increase in bookings. We expect this trend to further increase following the July 19th announcement communicating positive changes to come for Canadian travel restrictions," said Michael Rousseau, president and CEO of Air Canada.
Air Canada Cargo currently operates cargo-only flights (scheduled and on demand) to over 30 cities worldwide, operated on Boeing 777 and 789, as well as A333 aircraft. This includes some Boeing 777 and A333 aircraft with seats removed from passenger cabins to allow transport of more light weight cargo. Meanwhile cargo service on wide body passenger flights has continued throughout the pandemic.
Air Canada is getting its 767-300 planes converted to freighters by Israel Aerospace Industries (IAI)
Air Canada has also announced the launch routes for its freighter network which is expected to begin in the last quarter of this year. The airline will receive its first Boeing 767-300ER converted freighter soon and will operate on routes linking Toronto to Miami, Quito, Lima, Mexico City and Guadalajara.
On July 5 this year when Air Canada operated the flight from Toronto to Buenos Aires it created a significant milestone. It was the 10,000th cargo only flight since the launch of its first cargo-only flight from Toronto to Frankfurt in March 2020 on account of the pandemic. Since then, Air Canada Cargo has operated both scheduled and on-demand cargo-only flights to ensure ongoing cargo capacity on important markets while passenger flying has been restricted due to the pandemic.