Air Canada Cargo 9-months revenue cross C$ 1 billion
Air Canada Cargo is investing in new technologies including API for customers, enhancements to cold chain facilities in Toronto and the first dedicated Boeing 767-300ER freighter expected later this year.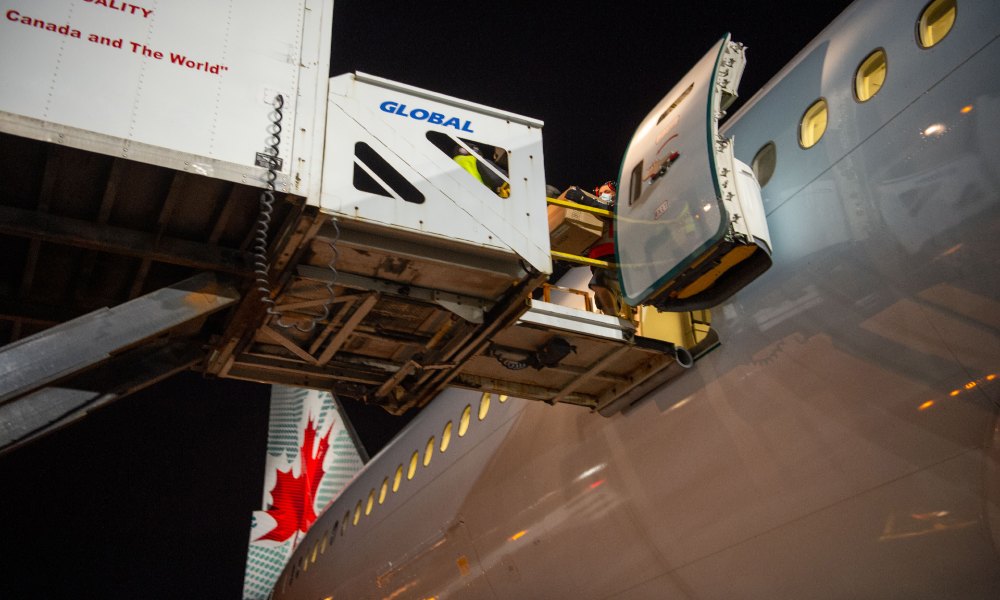 Air Canada Cargo reported a 58 percent increase in revenue to C$1.05 billion for nine months ended September 30,2021 compared to C$634 million in 9 months of 2020 on higher revenues from Pacific and Atlantic operations.
For the three months ended September, revenue was up 69 percent to C$ 366 million.
Revenue across Pacific zoomed 133 percent to C$168 million, and from Atlantic operations were up 20 percent to C$124 million.
"As the markets continue to show robustness, Air Canada Cargo remains committed to maintaining consistent cargo capacity to its customers on key trade lanes," said Jason Berry, vice president, cargo, Air Canada.
"Air Canada Cargo's third quarter results of $366 million is an increase of 69 per cent vs. Q3 of 2020, and more than double the same quarter in 2019. At the close of the third quarter, Air Canada Cargo's year-to-date results reached an incredible milestone of $1 billion, which is a record. And we continue to invest in key areas for Air Canada Cargo, including new technologies such as an Application Programming Interface (API) for our customers, enhancements to our cold chain facilities in Toronto and the upcoming arrival of our first dedicated Boeing 767-300ER freighter, which is to arrive later this year."
Air Canada Cargo had reported C$358 million revenue in second quarter 2021
Air Canada Cargo currently operates cargo-only flights (scheduled and on demand) to over 30 cities worldwide, operated on Boeing 777 and 789, as well as A333 aircraft. This includes some Boeing 777 and A333 aircraft with seats removed from passenger cabins to allow transport of more light weight cargo. Cargo service on wide body passenger flights has continued throughout the pandemic.
On July 5 this year, when Air Canada operated the flight from Toronto to Buenos Aires it created a significant milestone. It was the 10,000th cargo only flight since the launch of its first cargo-only flight from Toronto to Frankfurt in March 2020 on account of the pandemic.