Air Caraïbes Atlantique picks CHEP for ULD management
<p id="yui_3_16_0_ym19_1_1484285642205_22053" class="yiv7311946775MsoNormal" style="text-align: justify;">Jan 13, 2017: Air Caraïbes Atlantique, the transatlantic carrier of the French Caribbean, has chosen CHEP Aerospace Solutions, the leading global provider of outsourced Unit Load Device (ULD) solutions, to supply and manage containers and pallets for its growing aircraft fleet.</p> <p id="yui_3_16_0_ym19_1_1484285642205_22051" class="yiv7311946775MsoNormal" style="text-align: justify;"><a title="Air Caraïbes" href="https://www.aircaraibes.com/" target="_blank" rel="noopener […]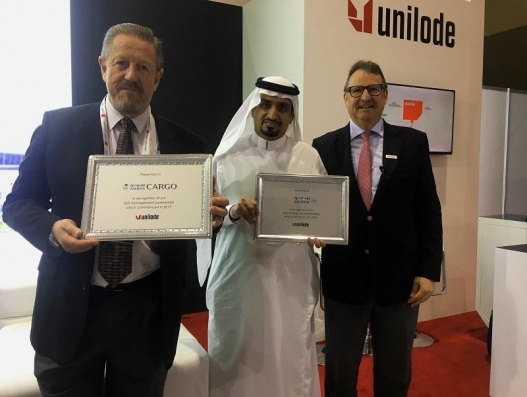 Jan 13, 2017: Air Caraïbes Atlantique, the transatlantic carrier of the French Caribbean, has chosen CHEP Aerospace Solutions, the leading global provider of outsourced Unit Load Device (ULD) solutions, to supply and manage containers and pallets for its growing aircraft fleet.
Air Caraïbes currently operates five Airbus A330 aircraft and will shortly be adding three A350s to fly to transatlantic destinations for Air Caraïbes Atlantique and its recently launched French Blue brand.
The new four-year agreement with CHEP includes the supply of containers and pallets for these new aircraft and the transition of the existing container fleet to CHEP's lightweight containers within the first year.
Marc Rochet, CEO, Air Caraïbes Atlantique, said, "With the introduction of our new fleet and network growth, we were looking for opportunities to make our operations more efficient whilst reducing costs, enhancing performance and supporting our commitment to sustainability. We were already considering the purchase of lightweight containers to better our fuel efficiency, and upon evaluating the different options available in the market, we concluded that CHEP's ULD management solutions provided the best mix in terms of assets, global expertise and the lowest overall costs base with the maximum value. The company has been highly recommended by our codeshare partner and long-time CHEP customer, and we look forward to our partnership."
Ludwig Bertsch, president, CHEP Aerospace Solutions, said, "Air Caraïbes Atlantique will be the first French airline to operate the new-generation Airbus A350. The group's ULD needs will double during our partnership and we look forward to supporting their growth. The airlines' destinations also present a great opportunity for increasing the synergies in our network as the overlap of airports enables the most economic and efficient use of ULDs to the benefit of our customers. We welcome our 40th ULD management customer to CHEP's ever-growing portfolio and are pleased with our newly established partnership."