Air Astana to start nonstop Uralsk-Frankfurt service
<p style="text-align: justify;">Jun 06, 2017: <a title="Air Astana" href="https://airastana.com/global/en-us#showRegion" target="_blank">Air Astana</a>, Kazakhstan's carrier, starts weekly non-stop flights from Frankfurt/Main to Uralsk in Kazakhstan from June 14, 2017, underlining the airlines role as the leading carrier in the region.</p> <p style="text-align: justify;">Air Astana's new service, which will operate on Wednesdays, is in response to growing demand for international services […]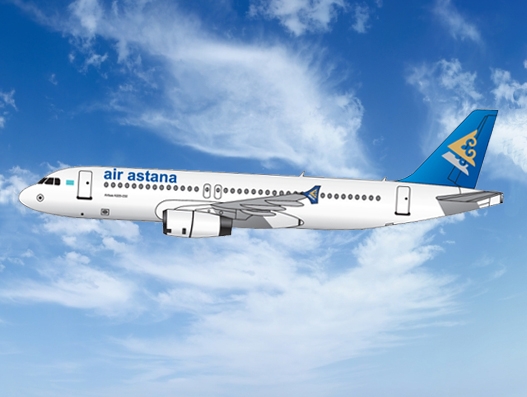 Jun 06, 2017: Air Astana, Kazakhstan's carrier, starts weekly non-stop flights from Frankfurt/Main to Uralsk in Kazakhstan from June 14, 2017, underlining the airlines role as the leading carrier in the region.
Air Astana's new service, which will operate on Wednesdays, is in response to growing demand for international services to and from Uralsk to better serve the 230,000 inhabitants in the far west of the country. The region boasts growing economic production across the energy, mineral resource, and mechanical engineering sectors. Agricultural production also plays an important role within the local economy.
Agreements with partner airlines mean that passengers in both directions can connect seamlessly in Frankfurt across extensive flight networks in Europe and North America.
"We are delighted to be offering a fast and reliable connection between Frankfurt and Uralsk, complementing our daily non-stop flight from Frankfurt to Astana," said Richard Ledger, vice-president Marketing & Sales.
"This route will play a vital role connecting the region with Europe, from economic, social and cultural perspectives."