Air Astana begins direct flight services between Atyrau and Frankfurt on March 2
March 15, 2018: Air Astana, the national carrier of Kazakhstan is all set to launch a new direct flight service using Airbus A321, between Atyrau and Frankfurt on March 26. The new service will be operated twice a week, every Monday and Friday using Airbus A321 aircraft, in a two-class layout with 28 business class […]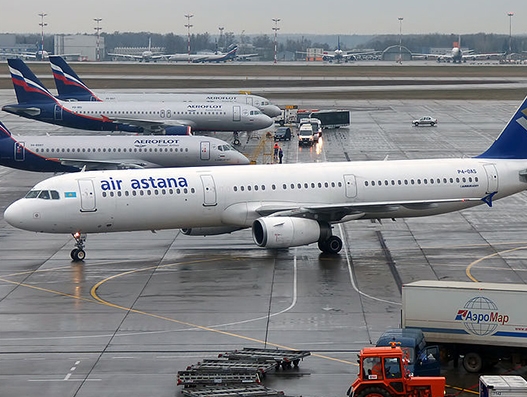 March 15, 2018: Air Astana, the national carrier of Kazakhstan is all set to launch a new direct flight service using Airbus A321, between Atyrau and Frankfurt on March 26.
The new service will be operated twice a week, every Monday and Friday using Airbus A321 aircraft, in a two-class layout with 28 business class and 151 economy class seats.
The new Atyrau–Frankfurt route will be operated under a codeshare agreement with Lufthansa, marking an extension of the cooperation between Air Astana and the German flag carrier.
"We are delighted to announce the launch of our new Atyrau-Frankfurt service, which we believe will bring greater travel convenience to our valued corporate customers operating in the region. The city of Atyrau, where the boundaries of Europe and Asia meet at the Ural Bridge, is important for the hydro-carbon sector," said Richard Ledger, VP marketing and sales, Air Astana.
"We're also excited to expand our codeshare agreement with Lufthansa, which will enable passengers to connect across the Lufthansa global flight network," said Ledger.
In March 2017, when the codeshare agreement was initially launched on the route between Astana and Frankfurt, Air Astana operated flights into Terminal-1 at Frankfurt, which eased the connectivity and transfer time between the two airlines.
Atyrau–Frankfurt is the third direct service offered by Air Astana, between Frankfurt and Kazakhstan, complementing the existing daily services from its weekly service from Uralsk.
Meanwhile, the carrier offers an additional seven connections between Almaty and Frankfurt through its codeshare agreement on Lufthansa operated services.