AI will help people to do their job, not replace them: Air Canada's Pagé
Oct 3, 2019: The awareness of the transformative capabilities of Artificial Intelligence (AI) is gaining momentum and the aviation industry has jumped at the idea with the determination to streamline services. AI is being seen as a game changer across all industries and air cargo is no different. It is becoming increasingly clearer that AI […]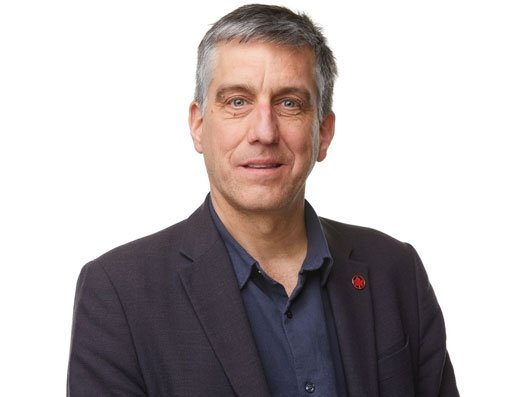 Oct 3, 2019: The awareness of the transformative capabilities of Artificial Intelligence (AI) is gaining momentum and the aviation industry has jumped at the idea with the determination to streamline services. AI is being seen as a game changer across all industries and air cargo is no different. It is becoming increasingly clearer that AI can bring in competitiveness to an industry that is witnessing a gradual slowdown with consistently falling cargo numbers for most markets.
Air Canada harbours the ambition to become Canada's AI employer of choice within three years, and within five years, the airline plans to leverage AI throughout the organisation to ensure competitive advantage within the global airline industry. To work towards this end, in May 2019, Air Canada launched Artificial Intelligence Labs.
We spoke to Jean-François Pagé, director, cargo Artificial Intelligence, Air Canada over email to get the lowdown on the Artificial Intelligence Labs.
Excerpts:
Why did Air Canada feel the need to launch Artificial Intelligence Labs?
We see AI as a game changer in across all industries. It became clear that investing in AI is necessary to be competitive, to be able to distinguish ourselves from the competition. In 2018, Air Canada CEO, Calin Rovinescu, gave us a mandate to become a leader in Artificial Intelligence in Canada within five years.
Canada ranks 20th in IATA's top-50 countries of origin eAWBs penetration by percentage (ranked by e-AWB volume from July 2018 to July 2019). For July 2019, the figure is 49.3%. It means nearly half the AWBs are not being generated online. What is the reason for this?
We continue to work with directly with our customers to facilitate that transition. We witnessed a spike in our own numbers when we introduced our e-booking tool, which makes it easier for customers to submit and electronic air waybill. As we move forward with our digital strategy, there will be opportunities to enhance customer touch points and further encourage the use of e-awb.
When 50% of AWB are still being generated the traditional way, is it wise to talk about AI which is many leaps ahead technology-wise?
AI can be applied to many different projects and improve processes despite the percentage of e-awb usage. As an example, AI now allows us to predict capacity of each flight at departure, which is something that isn't affected by whether an air waybill is paper or electronic. We also believe that AI labs in Cargo might help us increase conversion to e-AWB.
The different numbers generated are quite impressive, I must admit. The beauty of AI is that the models are learning over time, so we expect to get even more impressive figures shortly. We also monitor the performance of the different AI models as it is part of our AI governance.
Are programs available to track Air Canada cargo carried data at the Artificial Intelligence Labs?
Yes, we have specific KPIs (key performance indicators) to continuously monitor the impact of the AI models in the overall results of Air Canada Cargo.
In the past five months since the launch, is there any trend noticed regarding cargo booked and carried?
Absolutely. In stations where we launched the AI application, we see a strong use of the predictions (capacity forecast) to make more data-driven decisions, which leads to improved utilisation of our aircraft. This is a direct improvement that wouldn't be possible without AI.
How can AI change the way cargo is carried by an airline?
AI will bring automation to non-added value tasks as well as value for the customer, which ultimately translates to an enhanced customer experience, a central point of Air Canada Cargo's three years plan.
Can you elaborate on your digital transformation strategy going forward?
Air Canada Cargo strives to continuously provide our customers with the best possible experience. With the constant advancements in technology and digital environments, our goal is to elevate our systems to provide our customers with the kind of experiences they've come to expect in their day-to-day lives and their online shopping. With the speed at which the digital world changes, we want to take advantage of innovations and stay on top of the trends. This could mean overhauling a business function or elevating an existing team's work with new technology, such as layering AI over tasks to provide employees with new insights and eliminating repetitive tasks. This requires a methodical process by which teams work together to see where synergies exist and identify priorities.
Are there any reservations on the advancement of AI in Canada being a threat to jobs?
In cargo, the message is clear. AI will help people to do their job, not to replace their jobs. By removing repetitive tasks, AI will transform roles and jobs into more interesting and valuable work.
Comment on the overall advancement of Canada in the field of AI.
Canada put in place strong programs for major companies and SME's to and researchers to partner together in the development of AI in the enterprise. The Scale.ai project is an investment and innovation hub focused on accelerating the application of AI for supply chains.