Agility's logistics business grows by 6.5 percent in Q1
<p style="text-align: justify;">May 17, 2017: Logistics giant Agility has reported earnings of 12.7 fils per share on net profit of KD 14.6 million, an increase of 11.4 percent over the same period in 2016.<br /><br /><a title="Agility" href="http://www.agility.com/EN/Pages/Default.aspx" target="_blank" rel="noopener noreferrer">Agility</a> reported EBITDA of KD 30.8 million, a 17.4 percent increase, along with revenue of […]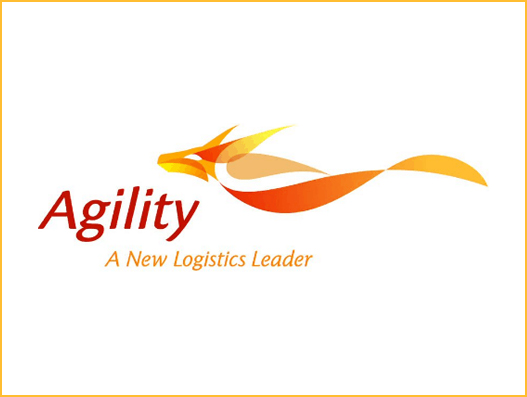 May 17, 2017: Logistics giant Agility has reported earnings of 12.7 fils per share on net profit of KD 14.6 million, an increase of 11.4 percent over the same period in 2016.

Agility reported EBITDA of KD 30.8 million, a 17.4 percent increase, along with revenue of KD 320.5 million, a 7.3 percent increase over Q1 2016. The results represent the fifth consecutive quarter of double-digit growth in Agility's EBITDA, in line with the company's long-term guidance.

"Our performance has been driven by strong growth in our Infrastructure companies in emerging markets and by the steady progress we have made in improving the underlying fundamentals of our commercial logistics business," said Tarek Sultan, vice chairman and CEO, Agility. "We remain on track to achieve our target of $800 million in EBITDA by 2020."

Revenue for Agility Global Integrated Logistics (GIL), the company's core logistics business, grew 6.5 percent in Q1, to KD 240.3 million. Revenue growth was driven by all products. Air freight volume grew 16 percent and ocean freight volume grew 12.5 percent this quarter, both outpacing the market average.

GIL net revenue grew 2 percent in Q1, increasing in most products and showing a 9 percent increase in contract logistics over the same period a year earlier. Net revenue margins, 26 percent in Q1 2016, declined to 25 percent, mainly because of pressure on rates and tightening capacity on major trade lanes.

GIL EBITDA fell by 12 percent (7.4 percent on a constant currency basis) for the quarter, despite revenue and net revenue growth. GIL's Q1 EBITDA margins were 2.4 percent vs. 2.9 percent in Q1 2016. EBITDA decreased because of increased currency fluctuations; ongoing investments in technology development; and increased investment in solutions and growth opportunities in its core markets and verticals.

"GIL is winning new business and containing its costs by driving productivity increases. We believe our strategic focus on trade lanes, solutions and sales excellence will lead to continued growth in freight forwarding volumes this year," Sultan said.

GIL is investing in profitable and growing contract logistics businesses. New facilities are coming online in the Middle East and Singapore over the course of 2017. GIL is also investing in transforming its business through technology and further strengthening its online solutions for customers.