Agility India receives pharma certification from IATA
May 8, 2018: Logistics services provider Agility has received IATA's Centre of Excellence for Independent Validators (CEIV) certification for pharmaceutical logistics for its Mumbai, India operations. In India, Agility provides supply chain services, including management of temperature-controlled shipments, to some of the leading pharmaceutical brands. It manages life sciences facilities at the Nhava Shava Seaport […]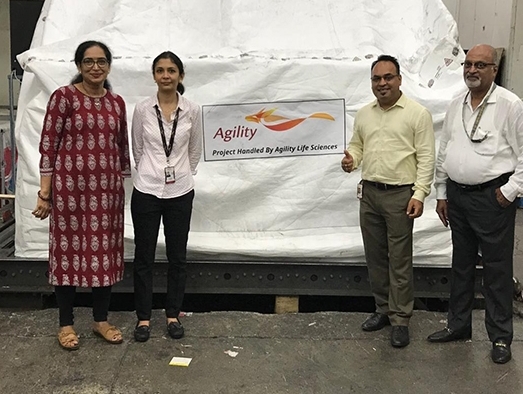 May 8, 2018: Logistics services provider Agility has received IATA's Centre of Excellence for Independent Validators (CEIV) certification for pharmaceutical logistics for its Mumbai, India operations.
In India, Agility provides supply chain services, including management of temperature-controlled shipments, to some of the leading pharmaceutical brands. It manages life sciences facilities at the Nhava Shava Seaport and at Hyderabad Airport, providing temperature-controlled solutions for customers with both ocean and air shipments.
The certification process was completed in coordination with the Chhattrapati Shivaji International Airport in Mumbai, India.
Krishnakumar V, chief operating officer, Agility India said: "We continue investing in technology, infrastructure, personnel and processes to ensure an unbroken cold chain for pharma shipments for our customers and their patients."
Eric ten Kate, vice president, Agility Global Life Sciences said: "If you earn the CEIV Pharma Certification, shippers know they can trust that medicines you handle will reach patients safely and securely."
Agility has recently come up with Agility+, a shipment box for the pharmaceutical industry that keeps strict temperature levels for up to 120 hours, and provides users with real-time visibility of temperature status and location.