AFKLMP Cargo gains FlowerWatch accreditation
June 19, 2019: Air France KLM Martinair Cargo (AFKLMP Cargo), one of the largest airline group, has received accreditation from FlowerWatch, during the International Flower Trade Expo (IFTEX) recently held in Nairobi, Kenya. AFKLMP Cargo is the first airline group to receive this proof of quality and standardisation. It has received the accreditation for all […]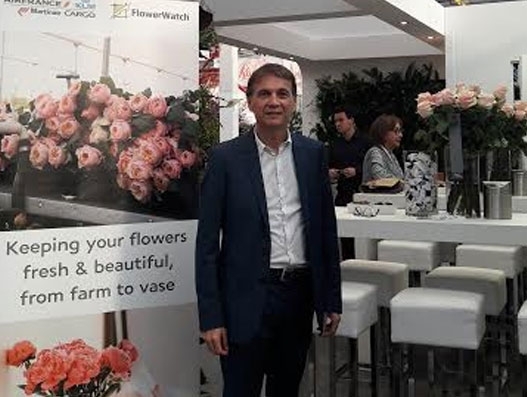 June 19, 2019: Air France KLM Martinair Cargo (AFKLMP Cargo), one of the largest airline group, has received accreditation from FlowerWatch, during the International Flower Trade Expo (IFTEX) recently held in Nairobi, Kenya.
AFKLMP Cargo is the first airline group to receive this proof of quality and standardisation. It has received the accreditation for all the fresh flowers it ships from Nairobi to Schiphol Airport.
FlowerWatch has developed a fail-safe Quality Assurance system, whose central concept is 'time temperature exposure', which is expressed in degree hours. The system helps to calculate how much vase life is reduced during transportation.
Eric Mauroux, Air France KLM Martinair Cargo's Global head of Perishables Logistics explains: "Like the pharmaceuticals sector, where steps have been taken to comply with manufacturers requirements, we recognise the necessity for the floriculture sector of moving towards a more efficient cool chain based on the key drivers of effective collaboration, innovation and data-sharing in order to comply with growers', importers' and retailers' requirements."
"To support this ambition, we have launched a Cool Chain Programme with the objective of innovating our cool chain by focusing on infrastructure, processes, digital and IT, with dedication and supervision, as well as apron transportation."
"FlowerWatch is an innovative way for us to access our flower flow based on time-temperature exposure throughout the chain. This is another step towards standardisation, which improves the vase life of the flowers we carry out of Kenya."
"We expect more AFKLMP Cargo fresh-flower stations of origin (e.g. Quito and Bogota) to become FlowerWatch certified in the coming months," Eric Mauroux concludes.
On a yearly basis, AFKLMP Cargo ships approximately 18,000 tonnes of fresh flowers from Kenya to Amsterdam Airport Schiphol.