AFKLMP Cargo brings in dynamic pricing in air cargo through partnership with WebCargo
April 24, 2019: French airline group Air France KLM Martinair Cargo (AFKLMP Cargo) has teamed up with Freightos%u2019 booking portal WebCargo to offer instant pricing, capacity and booking for 1,400 forwarders.
With this partnership, the airline says that it will bring in dynamic prices for the air cargo industry.
Air freight pricing and booking that takes place offline costs the industry billions in changing fees, untapped capacity, and manual labour, sometimes turning the sales process for an hours-long flight into a process that extends days.
This enables forwarders on the world%u2019s largest air freight platform, WebCargo, to instantly view live rates, assess capacity availability, and secure cargo bookings on specific flights in real-time. This will ensure improved transit times and significant cost savings for airlines, forwarders and shippers, as well as improved capacity utilisation.
Last month, pilots conducted between freight forwarder Panalpina, WebCargo and Air France KLM Martinair Cargo, ushered in a new era of digital sales for the leading air carrier. WebCargo%u2019s other air freight customers can now benefit from improved visibility, instant booking, and increased data exchange accuracy. Real-time eBookings will be launched in a number of countries and gradually expanded.
In order to provide the optimal customer experience, Air France KLM Martinair Cargo has prioritized technology initiatives, like APIs. In addition, AFKLMP Cargo also launched dynamic air cargo pricing. This provides advanced revenue management capabilities while offering forwarders and shippers alike access to the most competitive rates.
%u201COur latest partnership with WebCargo by Freightos provides our customers and partners a convenient and fast digital interface to our products and services, and it stipulates time and again that our strategy %u2018be there, where the customer is%u2019, is the right one,%u201D said Marcel de Nooijer, EVP Air France-KLM Cargo & managing director Martinair Holland NV.
%u201COnline quotation and booking are key features of Panalpina%u2019s goal to make air freight more efficient for our customers. WebCargo%u2019s support of instant dynamic pricing and ebooking with one of our preferred partners, Air France-KLM, means faster operations and, more importantly, improved service for our customers,%u201D said Markus Muecke, Global head of Air Freight Procurement and Product Management at Panalpina.
WebCargo by Freightos already boasts the world%u2019s largest real-time air cargo rate database. It now enables real-time pricing, capacity and ebooking for leading airlines, including Air France KLM Martinair Cargo. If capacity is unavailable, the system also supports manual online ad hoc pricing. The result is more frictionless global air freight.
You may also like:-
---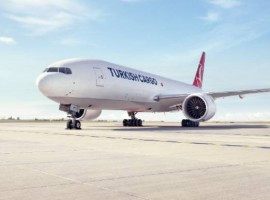 Air Cargo
Continuing its technological investments, the software reduces the error rate at its business processes as well as the costs while improving the employee productivity among other aspects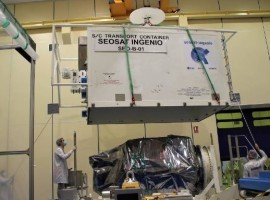 Aviation
SEOSAT-Ingenio is the first Spanish satellite with optical technology, developed primarily by the Spanish space industry led by Airbus in Spain as the prime contractor.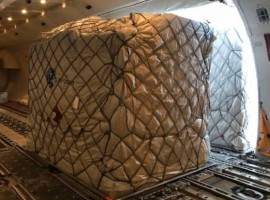 Logistics
Weekly direct flights will depart from Shanghai (PVG) every Monday and from Amsterdam (AMS) each Sunday to service for a post-COVID resurgence in demand during what is traditionally a fourth quarter peak season.