AFI KLM E&M signs long term agreement with North American OEM Moog
Apr 27, 2017: AFI KLM E&M has signed long term strategic component maintenance agreement with Moog, the North American OEM.
Under the terms of the agreement, AFI KLM E&M provides repair services, parts supply and assistance with capability development for Moog-designed products.
Moog is a worldwide designer, manufacturer, and integrator of precision motion control products and systems. Moog's high-performance systems control many commercial aircraft in the aviation industry. Its products are integrated on new-generation aircraft such as the Airbus A350 XWB.
The partnership between the two groups involves the sharing of repair workload, engineering experience, expertise and data. AFI KLM E&M and Moog will also strive to jointly develop repair procedures designed to optimise component reliability and reduce related maintenance costs.
Mark Brooks, general manager Commercial Aftermarket at Moog, said, "This partnership is an opportunity for us, as an OEM, to benefit from the component MRO expertise of a major MRO/airline organisation."
Anne Brachet, executive vice president, AIR FRANCE KLM Engineering & Maintenance, added, "Through this partnership, AFI KLM E&M is pursuing its policy of forming strategic partnerships with OEMs. Moog is a major OEM for new-generation aircraft, and our cooperation will allow us to optimally position ourselves and provide the most competitive repair services for their products, for the benefit of our client airlines."
You may also like:-
---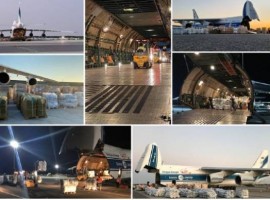 Air Cargo
As the operation has been organised by the Austrian Federal Ministry of Interior, in the framework of the Union Civil Protection Mechanism (UCPM), the costs for the transport are co- financed up to 75 per cent by the European Commission.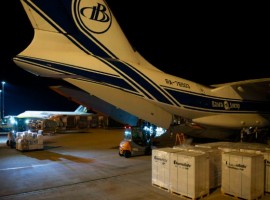 Air Cargo
Freight volumes handled at Europe's fifth-largest air cargo hub, Leipzig/Halle Airport, grew significantly in August. The volume of air freight rose by 12.7 percent to approximately 109,048 tonnes.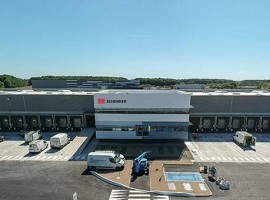 Logistics
In order to reduce its ecological footprint, DB Schenker has equipped the new Orleans building with the latest technologies such as LED lighting, and maintains its premises without chemicals.