Aerospares 2000 picks B&H Worldwide to manage forward stocking in Miami and Singapore
<p style="text-align: justify;">Apr 27, 2017: B&H Worldwide, the leader in aerospace logistics, has been appointed by Aerospares 2000, to handle its extensive inventory of rotable spare-parts in the USA and Singapore.</p> <p style="text-align: justify;">Operating from its US facility in Miami, Florida B&H will be responsible for all serviceable AOG stock destined for US, Central and […]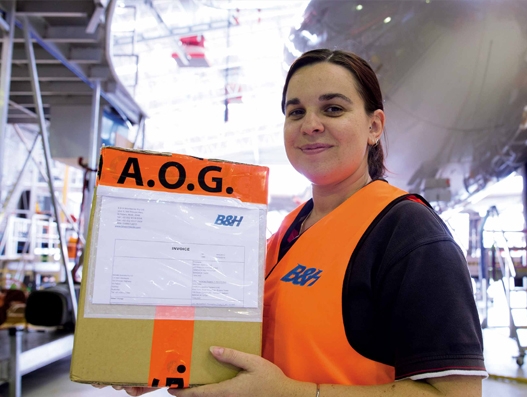 Apr 27, 2017: B&H Worldwide, the leader in aerospace logistics, has been appointed by Aerospares 2000, to handle its extensive inventory of rotable spare-parts in the USA and Singapore.
Operating from its US facility in Miami, Florida B&H will be responsible for all serviceable AOG stock destined for US, Central and Latin America markets on behalf Aerospares 2000.
From its newly expanded Singapore base, it will service the rapidly growing Asian after-market.
Effective immediately, the new forward stocking locations will provide customers with faster access to serviceable parts with 24/7 365 support alongside quicker response times and IT solutions which offer the greatest possible levels of transparency.
"The use of forward stock locations will reduce delivery lead times for Aerospares 2000 customers meaning AOG and critical situations can be resolved in the timeliest possible manner," says Chris Allen, Customer Solutions manager, B&H Worldwide.
"Having worked closely with their team in the UK for last 18 months we are delighted to extend the relationship to include the USA and Singapore."