Aeroflot signs up for 100 Russian-built Superjets
Sep 12, 2018: One of the biggest players in the Russian aviation sector Aeroflot has signed deal with United Aircraft Corporation for 100 Superjet 100 (SSJ100) aircraft. The 100 Russian-built SSJ100 aircraft that will be configured with 12 seats in business class and 75 seats in economy class will be delivered to Aeroflot between 2019 […]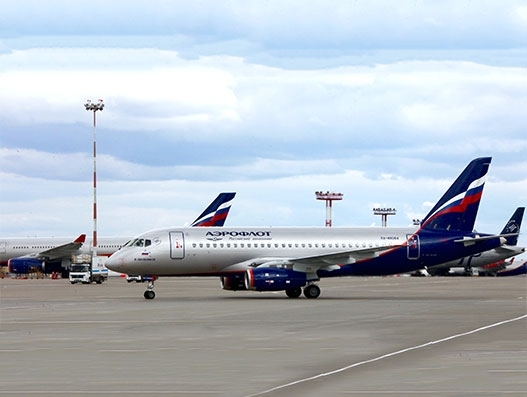 Sep 12, 2018: One of the biggest players in the Russian aviation sector Aeroflot has signed deal with United Aircraft Corporation for 100 Superjet 100 (SSJ100) aircraft.
The 100 Russian-built SSJ100 aircraft that will be configured with 12 seats in business class and 75 seats in economy class will be delivered to Aeroflot between 2019 and 2026.
The document was signed by Aeroflot CEO Vitaly Saveliev and President of PJSC United Aircraft Corporation Yury Slyusar during the Eastern Economic Forum in the presence of President of the Russian Federation Vladimir Putin.
The final contract will be signed after the parties agree on material terms of the transaction and corporate approvals have been obtained.
Vitaly Saveliev, Aeroflot said: "We have signed the largest aircraft delivery agreement in Aeroflot's history, under which the company will receive 100 modern Russian-built SSJ100 aircraft. Including the expected delivery of 50 MC-21, by 2026 Aeroflot will operate 200 Russian-built aircraft. Aeroflot has historically been the largest operator of Russian aircraft and has helped to improve all Russian aircraft models currently in operation. It is Aeroflot's top priority to act in the interests of Russian aviation and our country."
Yury Slyusar, PJSC UAC said: "We have worked with Aeroflot for many years. As the first and largest operator of SSJ100 aircraft Aeroflot has significantly helped the development of Russia's aircraft industry."
The Russia's leading carrier currently operates 49 SSJ100 aircraft and is expecting the delivery of the 50th aircraft. Aeroflot's first commercial SSJ100 flight took place on June 16, 2011 between Moscow and Saint Petersburg.
Today, SSJ100 aircraft operate on routes to Belgorod, Nizhny Novgorod, Orenburg, Perm, Saratov, Sochi, Syktyvkar, Tyumen, Chelyabinsk and other cities.
Also, the aircraft type is deployed on international routes including Dresden, Vilnius, Gothenburg, Bucharest, Zagreb, Ljubljana, Riga, Sofia and Tivat.