Aeroflot receives new Boeing B777
June 14, 2018: Russian carrier Aeroflot has expanded its fleet with a new Boeing B777-300ER long-range aircraft. The new B777-300ER aircraft is configured with Business Class, Economy Class and Comfort Class cabins bringing the total airliner capacity to 402 seats. Passengers flying Comfort Class enjoy a premium-class service at highly competitive prices, with features including […]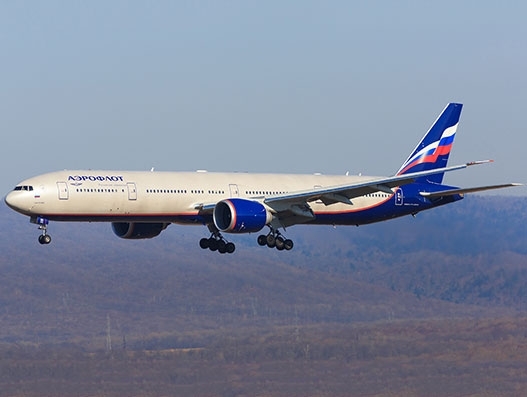 June 14, 2018: Russian carrier Aeroflot has expanded its fleet with a new Boeing B777-300ER long-range aircraft.
The new B777-300ER aircraft is configured with Business Class, Economy Class and Comfort Class cabins bringing the total airliner capacity to 402 seats.
Passengers flying Comfort Class enjoy a premium-class service at highly competitive prices, with features including additional legroom and baggage allowance, an upgraded menu and more Aeroflot Bonus miles, and a warm Russian welcome and award-winning in-flight service from Aeroflot's stylish English-speaking crew.
The aircraft has been named in honour of Aleksandr Scriabin, Russian composer of piano and orchestral music.