AerCap delivers fifth Boeing 787 Dreamliner on lease to EgyptAir
July 25, 2019: EgyptAir has added a new Boeing 787-9 aircraft to its fleet, on lease from aircraft lessor AerCap Holdings NV (AerCap). This is the fifth aircraft of a six-aircraft deal and the remaining aircraft is scheduled to deliver to the airline in August 2019. On July 23, EgyptAir operated the world's longest 787 […]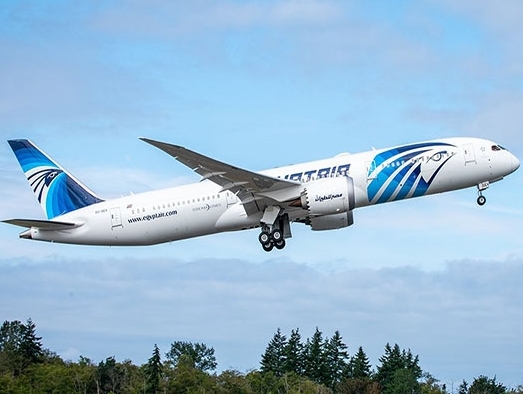 July 25, 2019: EgyptAir has added a new Boeing 787-9 aircraft to its fleet, on lease from aircraft lessor AerCap Holdings NV (AerCap).
This is the fifth aircraft of a six-aircraft deal and the remaining aircraft is scheduled to deliver to the airline in August 2019.
On July 23, EgyptAir operated the world's longest 787 delivery flight using sustainable aviation fuel in the delivery trip between Seattle and Cairo, totaling 5,925 nautical-miles (10,973 kilometers).
AerCap is the world's largest customer of the 787 aircraft, with a total of 114 owned, managed and on order.
Aengus Kelly, CEO of AerCap said: "The 787 Dreamliner is a perfect choice for EgyptAir, allowing the airline to reduce fuel use and emissions by up to 25 percent while meeting its sustainable growth ambitions, as well as supporting AerCap's target to transition its fleet to over two-thirds new technology aircraft by 2021."