AEI gets Transport Canada approval for CRJ200 SF freighter conversion
Dec 20, 2018: Freighter conversion specialist Aeronautical Engineers (AEI) has received Transport Canada approval for the AEI CRJ200 SF passenger-to-freighter conversion.
The Transport Canada approval (SA18-130) allows for the operation of Canadian registered CRJ200 SF freighters.

At the end of 2016, the company received the original FAA STC for the CRJ200 SF and in May of this year, it received EASA approval.

Currently, AEI has over 45 firm orders and commitments for the freighter. Since certification, AEI has delivered 10 CRJ200 SFs and will redeliver the 11th overall later this month.

Robert T Convey, senior vice president Sales and Marketing, AEI said: "As a Canadian manufactured aircraft, there is of course great regional interest in the AEI converted CRJ200 SF freighter."

The AEI CRJ200 SF provides a payload of up to 6,611 kilograms, depending upon the specific aircraft model.

The conversion comes with a large main cargo door and with an ANCRA cargo loading system.

You may also like:-
---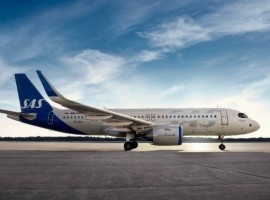 Air Cargo
Logistics
The IATA appointed independent assessment focuses on the quality assurance processes, operational and technical innovation, risk management, and the preservation of all relevant shipment data along the entire logistics chain.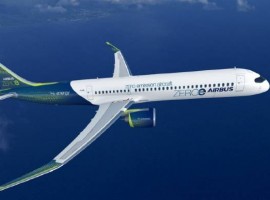 Aviation
In order to tackle these challenges, airports will require significant hydrogen transport and refueling infrastructure to meet the needs of day-to-day operations.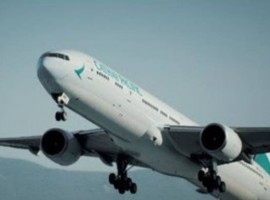 Air Cargo
Flight CX8800 will be operated by a reconfigured Boeing 777-300ER passenger aircraft instead of Cathay Pacific's go-to ultra-long-haul freighter, the Boeing 747-8.