AEI gains CRJ200 freighter conversion contract from Mexico's TSM
April 20, 2018: US-based conversion specialist Aeronautical Engineers (AEI) has signed a contract to provide Mexico-based Aeronaves TSM with a fourth CRJ200 SF freighter conversion. The modification for AEI's largest Central American customer will start in June this year, with delivery scheduled for October 2018. The AEI CRJ200 SF has a capacity of eight 61.5" […]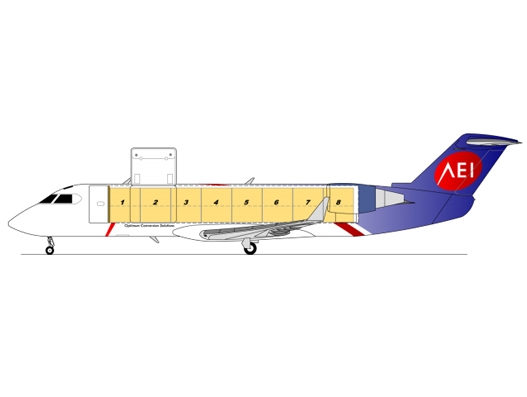 April 20, 2018: US-based conversion specialist Aeronautical Engineers (AEI) has signed a contract to provide Mexico-based Aeronaves TSM with a fourth CRJ200 SF freighter conversion.
The modification for AEI's largest Central American customer will start in June this year, with delivery scheduled for October 2018.
The AEI CRJ200 SF has a capacity of eight 61.5" x 88" containers or pallets.
Ultimately, TSM plans on operating many more AEI CRJ200 SF converted freighters.
TSM currently operates a significant fleet of both AEI MD-80SF series and CRJ200 SF converted freighters.