Adana becomes Qatar Airways' fourth destination in Turkey
September 13, 2017: Qatar Airways has responded to increased customer demand for service to Turkey by launching direct flights to the southern city of Adana, the airline's fourth route to the country. The new three-times–a-week service is in addition to the airline's existing flights to the capital Ankara, and services to historic Istanbul's two main […]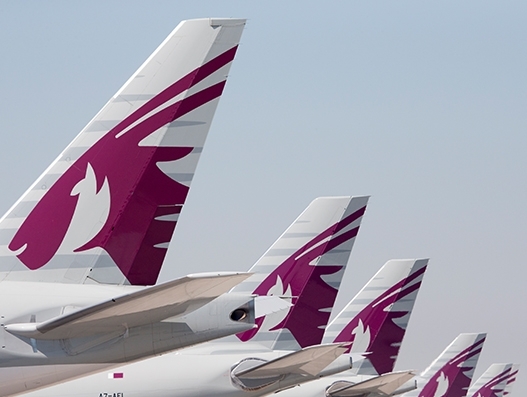 September 13, 2017: Qatar Airways has responded to increased customer demand for service to Turkey by launching direct flights to the southern city of Adana, the airline's fourth route to the country. The new three-times–a-week service is in addition to the airline's existing flights to the capital Ankara, and services to historic Istanbul's two main airports.
From November 6, 2017, Qatar Airways will operate an Airbus A320, with 12 seats in Business Class and 132 seats in Economy Class on flights between Doha and Adana Sakirpasa Airport. It will be the first five-star Middle East airline to offer flights to and from Adana.
Located at the crossroads of Anatolia and the Middle East, Adana is Turkey's fifth largest city and a major agricultural and industrial centre. A short distance from the Mediterranean coast, it is also famous for its traditional Turkish cuisine, and boasts several historic monuments and architectural landmarks, making it an ideal starting point for holiday-makers wishing to explore historic Turkey.
Akbar Al Baker, Group chief executive, Qatar Airways, said, "Qatar Airways' new service to Adana will help reinforce links between the State of Qatar and the Republic of Turkey and deepen the friendship and co-operation between our two great countries.
"Adana is an agricultural and industrial powerhouse, so our new three-times-a-week service will help boost all-important trade and commercial links between Qatar and Turkey. It will also increase tourism to a city renowned throughout Turkey for its incredible local cuisine which acts as a magnet for food-lovers. We are delighted to connect southern Turkey to more than 150 destinations worldwide through our five-star hub, Hamad International Airport in Qatar."
Adana ?akirpa?a Airport is the sixth-busiest airport in Turkey. At just 3.5km from the city centre, its international terminal can accommodate up to three million passengers a year.
Qatar Airways currently operates flights to three destinations in Turkey, with separate services to Istanbul's Sabiha Gökçen Airport (twice a day), and Istanbul Ataturk Airport (10 times a week) as well as daily flights to Ankara.