Active tracking devices on all Air France KLM Martinair Cargo flights
Sep 6, 2018: Air France KLM Martinair Cargo (AFKLMP) will be offering customers the option of using active tracking devices on its flights starting the first week of September.
This will enable them to track their shipments more precisely, whenever and however it suits them best.
Christophe Boucher, senior vice president - sales & distribution at AFKLMP said, "Our aim is to support our customers in using end-to-end tracking solutions throughout the journey of their shipment. This forms part of our digital journey, expressed in the services we wish to offer our customers."
Customers place the tracking devices in their shipment before acceptance and take them out again after delivery at the final destination.
The devices are capable of sending data through telecom (or other) networks; providing GPS location and sensor data (temperature, humidity, shock/tilt and light). The use of active tracking devices on board our flights is subject to specific conditions and the devices must be approved by AFKLMP.

You may also like:-
---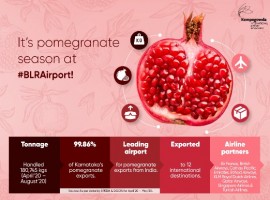 Air Cargo
Kempegowda International Airport, Bengaluru (KIAB/ BLR Airport) processed 180,745 kg of pomegranates from April to August 2020, making it India's leading airport for pomegranate exports.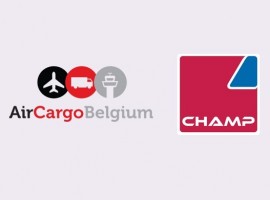 Air Cargo
In this arrangement, CHAMP will be the preferred partner in the roll-out and testing of any new technologies and innovations.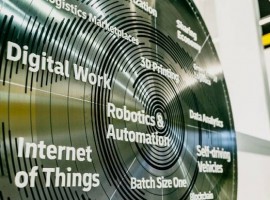 Logistics
The next big challenge will be future proofing the logistics workforce through training and upskilling in increasingly technologically sophisticated operations.