ACL Airshop launches new ULD fleet management app
June 5, 2019: ACL Airshop, a steadily growing leader in products and services for the global air cargo and airlines industry, has launched a new "ULD" fleet management app called FindMyULD, at the Air Cargo Europe trade show in Munich on June 4. The mobile app is specifically designed to enhance every data requirement end-to-end […]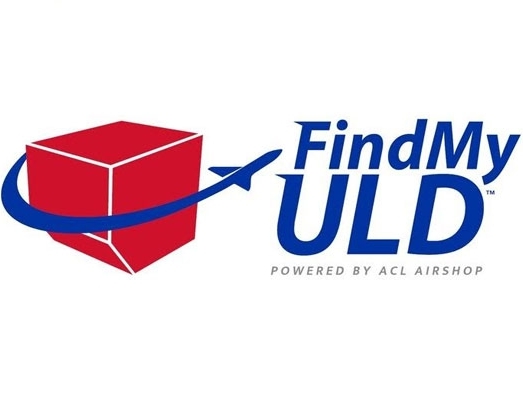 June 5, 2019: ACL Airshop, a steadily growing leader in products and services for the global air cargo and airlines industry, has launched a new "ULD" fleet management app called FindMyULD, at the Air Cargo Europe trade show in Munich on June 4.
The mobile app is specifically designed to enhance every data requirement end-to-end in air cargo transactions, across the entire worldwide ecosystem of the air cargo industry.
From location and status accuracy to barcoding and Bluetooth scanning and tracking, FindMyULD pulls together all of ACL Airshop's ULD management services in one seamless tool.
Jos Jacobsen, the company's chief technology officer and managing director - Europe & Global Leasing said: "Our real-time ULD Control reporting capability is augmented with Bluetooth tracking, and our three global Operations Centers serving all time zones from Amsterdam, Hong Kong, and New York form the digital nervous system for our offerings. FindMyULD now even further redefines the meaning of fast, accurate customer service. Plus, we have a huge inventory of ULDs strategically placed around our large network of world hubs, and indeed we are growing that network every year."
Wes Tucker, executive vice president of ACL Airshop said: "Suddenly, as we keep rolling out ULD tags and readers in an ever-growing Internet of Things, we can help airlines achieve the speed, service, and accuracy that their shippers and other end-customers expect in the high-speed world of E-Commerce. Or as we now call it, M-Commerce. The M stands for Mobile."
ACL Airshop estimates that over a three to five-year period, these technology tools can save a typical airline 6 percent to 10 percent on the overall Life Cycle Cost of its ULD fleet. For example, if an airline has 5,000 ULDs in its fleet, ACL Airshop forecasts that its array of technology efficiencies can yield the same cargo capability with 4,500 ULDs, especially when coupled to ACL Airshop's growing international network at so many major hubs.
Unit Load Devices (ULDs) such as pallets and containers are the basic apparatus enabling air cargo shipments. ACL Airshop owns, leases, and deploys over 50,000 ULDs, more than most major airlines. ACL Airshop has manufacturing resources and industry partners for various cargo control products in the US, Germany, China, and Taiwan, including an ultramodern new manufacturing center in South Carolina USA (grand opening announced recently). ACL Airshop also has growing array of company-owned and partnered Repair Stations for the overhaul of serviceable ULDs.
Steve Townes, CEO of ACL Airshop and founder of Ranger Aerospace, said: "We heard the voice of the customer, and it was clear we needed to expand the network, improve our logistics efficiencies, and invest in fresh technologies, all the while taking very good care of our people."
ACL Airshop LLC is a wholly owned subsidiary of Ranger Airshop Holdings, Inc., the latest aerospace consolidation platform created by Ranger Aerospace and its 4 large institutional investment partners.
Over the past 36 years, ACL Airshop has become a leading worldwide one-stop shop for leasing, sales, repairs, logistics control of Unit Load Devices, and cargo control components manufacturing.