ACH Foam Technologies launches new shipping solution for temperature-sensitive payloads
<p style="text-align: justify;">Feb 03, 2017: ACH Foam Technologies has launched DuraTherm PLUS+, an advanced cold chain shipping solution that assures payload temperatures remain between 2∘ to 8∘ Celsius for a 24-hour delivery window.</p> <p style="text-align: justify;">Validated to International Safe Transit Association (ISTA) 7D standards, DuraTherm PLUS+ is available in summer and winter profiles to accommodate […]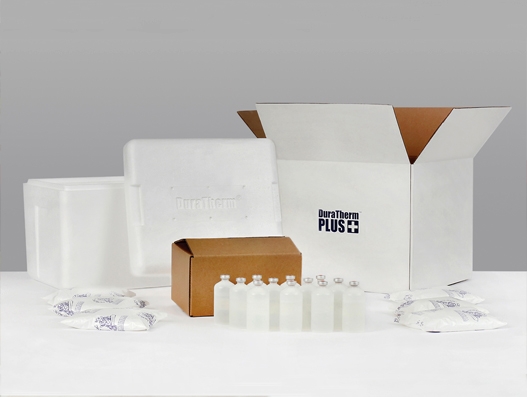 Feb 03, 2017: ACH Foam Technologies has launched DuraTherm PLUS+, an advanced cold chain shipping solution that assures payload temperatures remain between 2∘ to 8∘ Celsius for a 24-hour delivery window.
Validated to International Safe Transit Association (ISTA) 7D standards, DuraTherm PLUS+ is available in summer and winter profiles to accommodate off-the-shelf seasonal packout solutions for pharmaceuticals and other products with acute temperature sensitivity.
ISTA's rigorous testing assures that product temperatures can be controlled within a very narrow range for up to 24-hours.
A key facet of DuraTherm PLUS+ ability to maintain near-constant temperatures is the expanded polystyrene (EPS) foam cooler core, which boasts superior insulation properties.
ACH Foam Technologies' laboratory developed packaging kit includes the DuraTherm PLUS+ cooler, inner payload packaging, gel pack refrigerants, outer corrugated shipping box, and precise packout instructions.
"ACH Foam strives to continually advance the science of expanded polystyrene manufacturing and DuraTherm PLUS+ represents another significant step forward," says Frank Kiesecker, senior vice president Sales & Marketing, ACH Foam Technologies.
Available in four different sizes, ACH Foam Technologies will produce DuraTherm PLUS+ in five of their eight plants across the United States, allowing for cost-effective shipping to any US location.
DuraTherm PLUS+ joins a long line of other premium EPS products.