ACE Belgium Freighters gets its air operator certificate
April 24, 2019: Belgian civil aviation authority has granted air operator certificate (AOC) to new cargo airline ACE Belgium Freighters (ACE). The Liege-based airline has its first aircraft, a Boeing 747-400BCF, with plans for a second freighter to come on board by the end of this year. The company said through a statement on its […]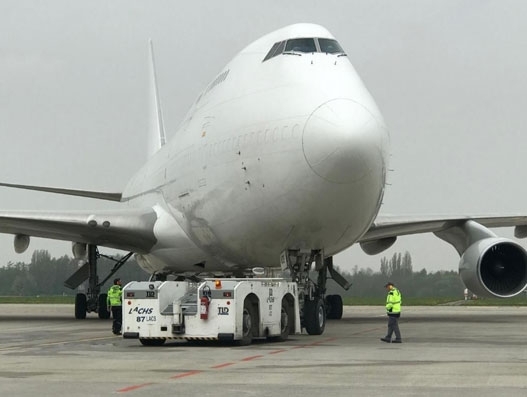 April 24, 2019: Belgian civil aviation authority has granted air operator certificate (AOC) to new cargo airline ACE Belgium Freighters (ACE).
The Liege-based airline has its first aircraft, a Boeing 747-400BCF, with plans for a second freighter to come on board by the end of this year.
The company said through a statement on its website: "We aim to provide air cargo services throughout Europe, America, Far East, Middle East and Africa. Supported by a highly experienced team on the ground and in the air we intend to provide maximum reliability and punctuality for our customers."
Eshel Heffetz, CEO, ACE, said that the search is on for a second freighter as the new airline continues with its application to the US aviation authorities for a four or five times a week service to New York JFK and a weekly service to Atlanta from Liege.
Meanwhile, ACE will operate charter flights and occasional Liege-Larnaca-Tel Aviv and Liege-Tel Aviv rotations.
Reports tell us that capacity on the ACE flights will be managed by Challenge Air Cargo which has already opened offices in France, the Netherlands and Belgium, with a German office planned for the near future.