Abu Dhabi Ports and Khalidia International Shipping sign agreement to set up 3PL warehouse in KIZAD
Jan 16, 2017: Abu Dhabi Ports has signed a Musataha Agreement with Khalidia International Shipping, a subsidiary of Emirates Business Group (EBG), to set up a third-party logistics (3PL) warehouse with a total investment of AED 80 million in Khalifa Industrial Zone's (KIZAD) trade and logistics cluster.
Located in "Khalifa Port Free Trade Zone" (KPFTZ), a dedicated new project that will serve as a platform for businesses looking to expand in the trade, logistics, and manufacturing sectors in the region, the warehouse will be developed on a 47,081.4 sqm plot of land with a total capacity of 33,318 pallet positions. It is expected to be completed in Q2 of 2018.
The agreement was signed by Mohamed Abdul Jaleel Al Blooki, chairman of Emirates Business Group (EBG), and Mana Mohammed Saeed Al Mulla, KIZAD's CEO.
Al Mulla, commented, "KIZAD's integrated clusters offer tenants a number of benefits and enhance the efficiency of supply chains within our free zone. The development of Khalidia International Shipping's new 3PL warehouse in "KPFTZ" provides existing and future customers with facilities that save transportation costs and streamline storage and distribution processes."
He added, "Regional and international companies to take advantage of our prominent logistical location at "KPFTZ" alongside the unique services and comprehensive offerings available to foreign investors. As a leading international gateway for trade and investments, "KPFTZ" allows foreign companies to expand their trade operations and reach regional and international markets; which in turn significantly boosts the competitiveness of the free zone's industries and products."
"There is no doubt that our investors are strategic partners who contribute to bolstering Abu Dhabi's economy through their investments and expertise, while benefiting from the various long-term investment opportunities made available by the Government of Abu Dhabi across a number of different sectors," Al Mulla concluded.
The warehouse, which will handle international imports for Abu Dhabi and Dubai markets, boasts a large capacity with over 33,000 pallet positions. It also contains a cold store with temperatures as low as – 24 °C and a temperature controlled dry store at 24 to 26 °C.
Al Blooki, added, "Adding to the logistics solutions that we already provide, the warehouse will offer a new set of highly demanded services. By supplying cold and dry warehousing services, we will contribute to filling a gap in the market."
Khalifa Port Free Trade Zone (KPFTZ) is home to a wide portfolio of investments, specifically catering for Aluminium, Packaging, Engineered Metals, Port Logistics, Food Processing, Pharmaceuticals and Polymer industries, spanning a gross area of 100 sq km in total across Area A and Area B.
You may also like:-
---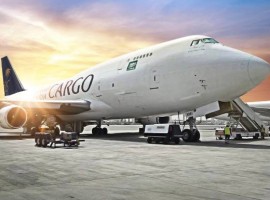 Air Cargo
The company said the new aircraft will boost the cargo and supply operations and help meet the significant surge on the demand for medicine, medical and preventive equipment and other similar goods.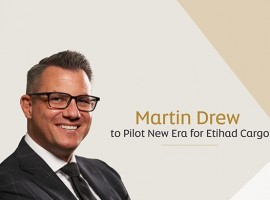 Air Cargo
Etihad Aviation Group has promoted Martin Drew to the role of managing director – Cargo and Logistics. Drew will assume the position on November 1.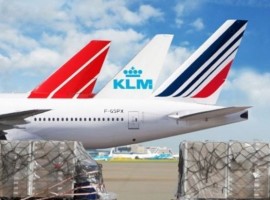 Covid-19
The additional cold room (COL), with temperatures ranging from +2 degrees Celsius to +8 degrees Celsius, will provide the capacity required to handle Covid-19 vaccines.