AAR inks pact with AMETEK for civil aerospace markets
April 06, 2018: AAR's OEM Aftermarket Solutions group has signed an exclusive agreement with Power and Data Systems (PDS) of AMETEK Aerospace & Defense to be its exclusive global aftermarket distributor supporting commercial, regional transport and helicopter markets. The AMETEK products covered by the global agreement are specifically for foreign and domestic aircraft and include […]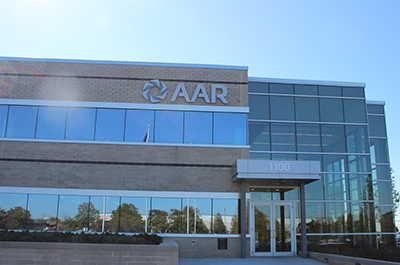 April 06, 2018: AAR's OEM Aftermarket Solutions group has signed an exclusive agreement with Power and Data Systems (PDS) of AMETEK Aerospace & Defense to be its exclusive global aftermarket distributor supporting commercial, regional transport and helicopter markets.
The AMETEK products covered by the global agreement are specifically for foreign and domestic aircraft and include power distribution units, starter generators, generator control units, primary and secondary power distribution, solid-state power controllers and relays, remote control circuit breakers, arc fault protection, brushless motors, pump motors, actuators, cockpit instruments, data acquisition units, engine interface units, bus protocol converters, and engine monitoring systems.
"We are excited to expand our existing military relationship with AMETEK PDS into a commercial market partnership as well," said Eric Young, SVP, AAR OEM Aftermarket Solutions.
"AMETEK is pleased to expand AAR's role as our exclusive distributor," said Keith Reazin, vice president for AMETEK PDS.
"AAR's extensive sales network, combined with its excellent sales systems, will benefit AMETEK PDS' commercial customers around the world by offering them easy access to necessary spare parts and the best support network available."