AA Cargo becomes the latest airline to sign up for CSafe's cool containers
April 3, 2019: American Airlines Cargo has recently become the latest airline to approve the latest innovation in temperature-controlled active containers, the CSafe RAP, launched by CSafe Global. This solution offers unmatched operational performance, even in the most extreme ambient conditions (-30C to 54C), with proprietary VIP insulation, an innovative air recirculation technology, and a […]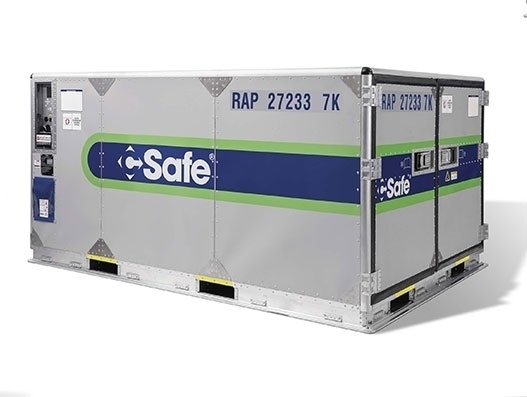 April 3, 2019: American Airlines Cargo has recently become the latest airline to approve the latest innovation in temperature-controlled active containers, the CSafe RAP, launched by CSafe Global.
This solution offers unmatched operational performance, even in the most extreme ambient conditions (-30C to 54C), with proprietary VIP insulation, an innovative air recirculation technology, and a unique, autonomous temperature management system.
Jeff Pepperworth, chief executive officer of CSafe Global said: "We certainly look forward to further partnering with American to serve our joint pharma customers and to continue the expansion of our global reach with this new active temperature management offering."
Tom Grubb, global head of pharmaceuticals and healthcare for American Airlines Cargo said: "For many years, American and CSafe have worked together to provide high-quality, temperature-controlled Active RKNs to pharmaceutical and healthcare shippers who depend on these containers for safe air transport of their products. American's goal is to ensure ExpediteTC continues to accommodate customer requirements in order to meet future demand for increasingly complex medicines around the world."
Many of the same leasing options currently available for the proven CSafe RKN are also available for the new CSafe RAP container.
CSafe through a statement tells us that customers may lease the CSafe RAP container directly from CSafe Global, American Airlines, or through one of CSafe's other logistics partners.
CSafe Global is a leading provider of active and passive temperature-controlled packaging solutions for pharmaceutical products.