27th ACI Africa/World Annual General Assembly, Conference and Exhibition kicks off in Mauritius
October 17, 2017: The 27th ACI Africa/World Annual General Assembly, Conference and Exhibition, hosted by Airports of Mauritius, officially kicked-off this morning in Port Louis, Mauritius, under the theme, "Bold Leadership in a time of change." "Airports play a crucial role in the economic and social health of communities, countries, regions and the world at […]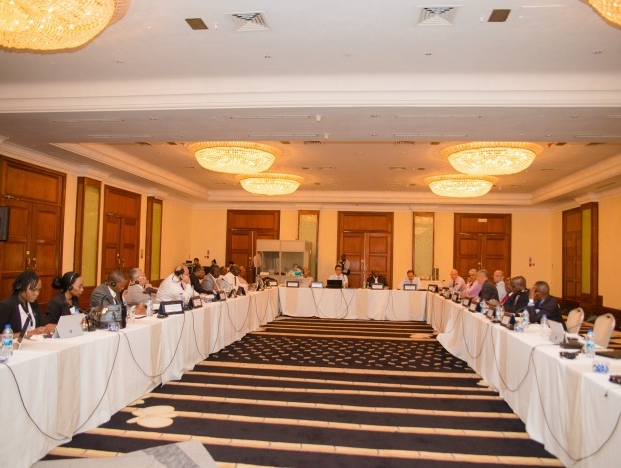 October 17, 2017: The 27th ACI Africa/World Annual General Assembly, Conference and Exhibition, hosted by Airports of Mauritius, officially kicked-off this morning in Port Louis, Mauritius, under the theme, "Bold Leadership in a time of change."
"Airports play a crucial role in the economic and social health of communities, countries, regions and the world at large, and we must craft a strategy for their sustainable development to continue those benefits," said Angela Gittens, director general, ACI World.
"This is very important today as we seek to confront and manage the challenges of sectoral growth together, and to the benefit of operators, facilities, and sustainable societies all over the world. Our Member States remain very grateful for these proactive industry contributions and we will be looking forward to more of the same in the years ahead," said Dr. Olumuyiwa Benard Aliu, president of the Council of the International Civil Aviation Organisation (ICAO).
The 27th ACI Africa/World Annual General Assembly Conference & Exhibition coincides perfectly with the 50th Anniversary of Air Mauritius.
"This conference is therefore a unique milestone and opportunity for our country to proudly showcase the progress we have achieved in aviation. We have benefitted tremendously from international cooperation and we are today in a position to extend support to our peers. I am confident that this conference will also be a privileged moment for sharing and learning from each other's experience," said Pravind Kumar Jugnauth, Prime Minister of the Republic of Mauritius.
"I am delighted that as we celebrate the 10th Anniversary of helping airports understand how best to serve their customers with the ASQ Programme, we see our largest group of winners ever," said Gittens. "These airports have dedicated themselves to delivering a stellar customer experience. Promoting a culture of continuous service improvement has become a matter of gaining competitive advantage and optimising non-aeronautical revenue performance. ACI proudly recognizes these accomplishments and we look forward to seeking more effective, efficient and profitable ways of serving the flying public together."