2016 has been a profitable year for Brussels Airlines; cargo volume up by 6%
<p style="text-align: justify;">Mar 17, 2017: Brussels Airlines has ended 2016 with a profit, despite the terrorist attacks of <span data-term="goog_883929553">March 22</span> and a very strong low cost competition.</p> <p style="text-align: justify;">The Belgian airline has registered a passenger growth of more than 3 percent and was able to reach a net profit of 15 million euro, […]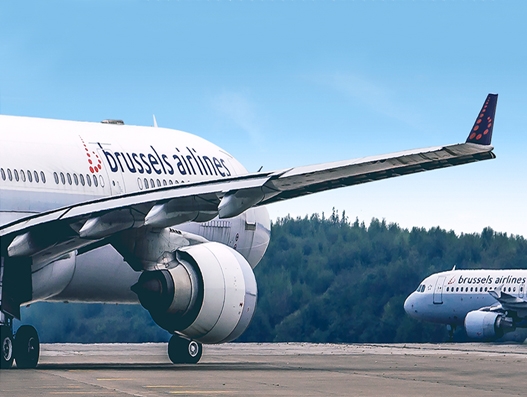 Mar 17, 2017: Brussels Airlines has ended 2016 with a profit, despite the terrorist attacks of March 22 and a very strong low cost competition.
The Belgian airline has registered a passenger growth of more than 3 percent and was able to reach a net profit of 15 million euro, after a deduction of 2.5 million euro which the airline will redistribute to its personnel in recognition of the tremendous efforts made after March 22.
Before March 22, Brussels Airlines was heading for a record year and was registering strong growth. Following the attacks, and the 12-day closure of Brussels Airport, however, there was a sharp decrease in the number of passengers – especially with regards to incoming business traffic (to Belgium).
The airline has recorded passenger growth of 3.2 percent in the year - a total of 7.7 million passengers. During the same period, the transported cargo volume grew by 6 percent.
The intercontinental network expanded with the successful launch of Toronto and the announcement of a Mumbai service for 2017, the European seat offer grew by 3 percent and the fleet renewal programme was further implemented.
"Although it seemed logical to review our aspirations after the attacks, we have nevertheless chosen to continue our investments without exception, because we knew we had created a strong base for Brussels Airlines over the years," said Bernard Gustin, CEO, Brussels Airlines.
While revenues remained stable due to the challenging conditions (1.3 billion euro), Brussels Airlines posted an operational profit of 20.4 million and a net profit of 15 million euro. As a consequence of these results both the company's cash position and its equity have improved.
"Without the attacks, 2016 would have been a record year for Brussels Airlines. Yet, despite the difficult context of the attacks and the incredibly competitive market environment, which has put great pressure on ticket prices, we realised a positive result. I'm very grateful to our employees for what we have achieved both operationally and commercially in 2016, especially after March 22. Therefore, the Board of Directors has decided to redistribute 2.5 million euro to the staff," commented Gustin.
2016 was also the year in which the success of Brussels Airlines' hybrid business model was confirmed. It allows passengers to choose from a large network of both business and leisure destinations on the one hand and travel products that appeal to both price-sensitive customers and clients for whom additional services are important on the other.
"By offering customised products to anticipate the rapidly changing market environment and by making both our leisure and our business offer even more relevant for our customer, we have laid the foundations for the further sustainable development of Brussels Airlines," added Gustin.
In 2017, Brussels Airlines will continue this strategy and the first two months of the new year have already showed passenger growth.
In late March, India will be added to the network and in spring, the European network expands with four new destinations and numerous frequency increases.
Together with the Lufthansa Group, which has fully owned the Belgian airline since the beginning of this year, Brussels Airlines is currently working on a strategic plan for the future ensuring growth and further increase of the competitiveness of Brussels Airlines.
Finally, Brussels Airlines will in 2017 further optimise the quality of its services, further invest in digital and further improve its profitability and market position through revenue-enhancing and cost-cutting initiatives.