WFS deploys CHAMP's Cargospot Solution in France
WFS signed a deal with CHAMP at the end of 2021 to install Cargospot as the primary cargo management system for its operations in Europe, the Middle East, Africa, and Asia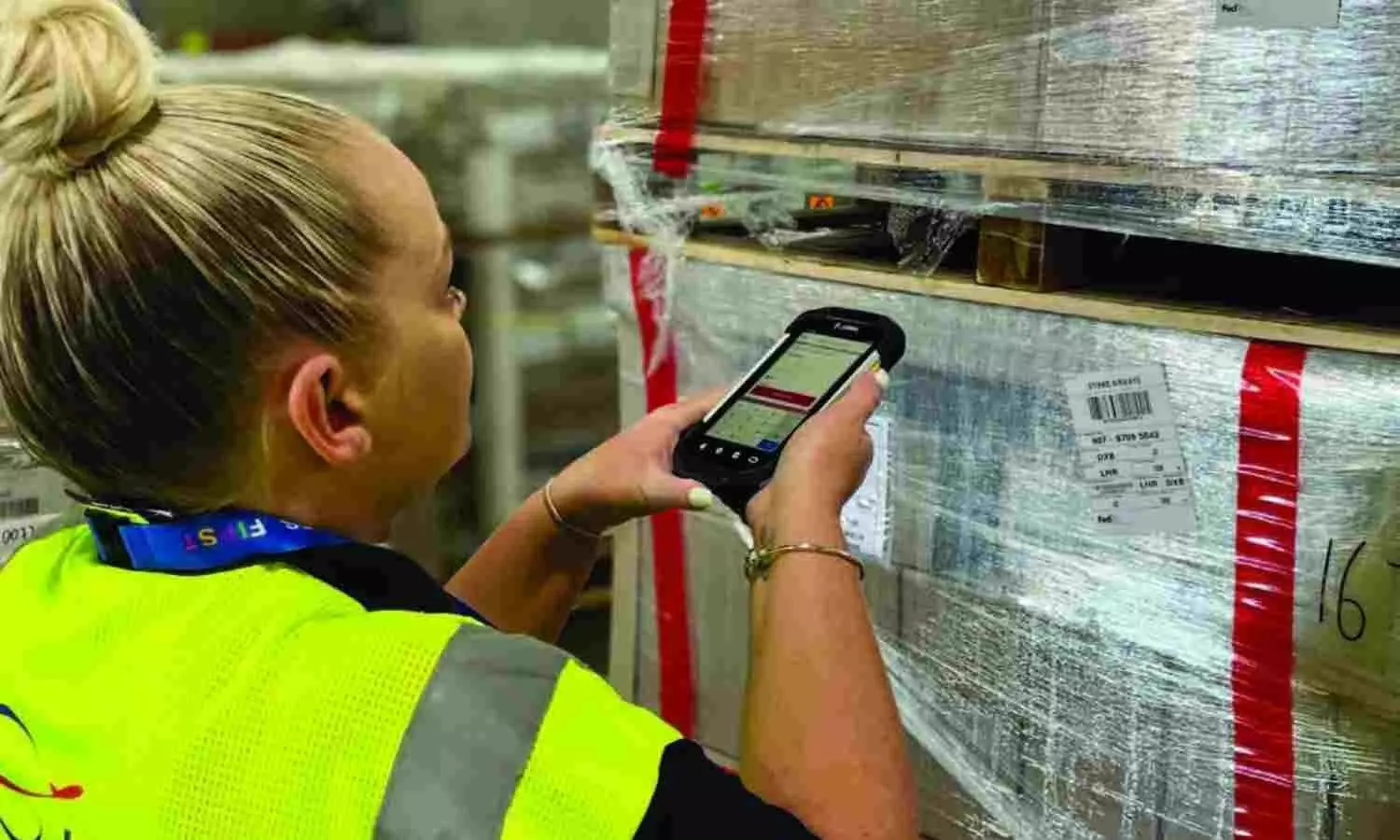 Worldwide Flight Services (WFS) has completed the next stage of its digital roadmap by converting 15 of its French air cargo handling stations to CHAMP's Cargospot Software-as-a-Service (SAAS) solution.
WFS signed a deal with CHAMP at the end of 2021 to install Cargospot as the primary cargo management system for its operations in Europe, the Middle East, Africa, and Asia. This newest migration in France, which has the most WFS stations in the area, includes cargo terminal operations at Paris CDG, Paris Orly, Bordeaux, Lille, Lyon, Mulhouse, Montpellier, Marseille, Nice, Nantes, Strasbourg, and Toulouse.
France joins the WFS cargo stations that have already successfully adopted the new system in Belgium, Denmark, Ireland, Italy, the Netherlands, Spain, and Sweden.
The migration includes the Cargospot Mobile application, which runs on contemporary iOS or Android smartphone or tablet devices, providing WFS with revolutionary benefits by eliminating manual processes and paperwork from the cargo handling process. WFS cargo handling teams and customers who use the new system now have faster access to real-time data and greater visibility of cargoes under their care, such as up-to-date status information on export and import freight shipments, as measured against key milestones agreed upon in respective customer Service Level Agreements (SLAs).
"The rollout of Cargospot SAAS across our EMEAA stations is on track thanks to the response of our teams across the region to embrace this new technology. By investing to replace paper-based processes, we are enabling our teams of cargo handling professionals to focus on our main priorities of safety, security, and operational excellence. More of our stations in EMEAA will switch over to Cargospot in the coming weeks as we continue to deliver our digital roadmap and gain the benefits this provides for both WFS and our customers," said Pedro Garcia, Group Chief Information Officer at WFS.
"CHAMP is thrilled to be an integral part of WFS' digital transformation journey. We continue to enhance our services with a key focus on operational efficiency in the warehouse, enabling increased collaboration between key stakeholders at airports – further increasing WFS' relations with its customers," said Nicholas Xenocostas, VP Commercial & Customer Engagement at CHAMP Cargosystems.
WFS teams across EMEAA are familiarising themselves with the new technology by using the CHAMP Academy's very intuitive online learning platform. The launch of Cargospot SaaS builds on CHAMP and WFS' long-standing cooperation in support of WFS' cargo handling organisation, which employs 30,000 people and serves more than 300 clients at 160 major airports in 17 countries across five continents.