'20% of our total CEVA revenue could come from eCommerce-related activities by 2025'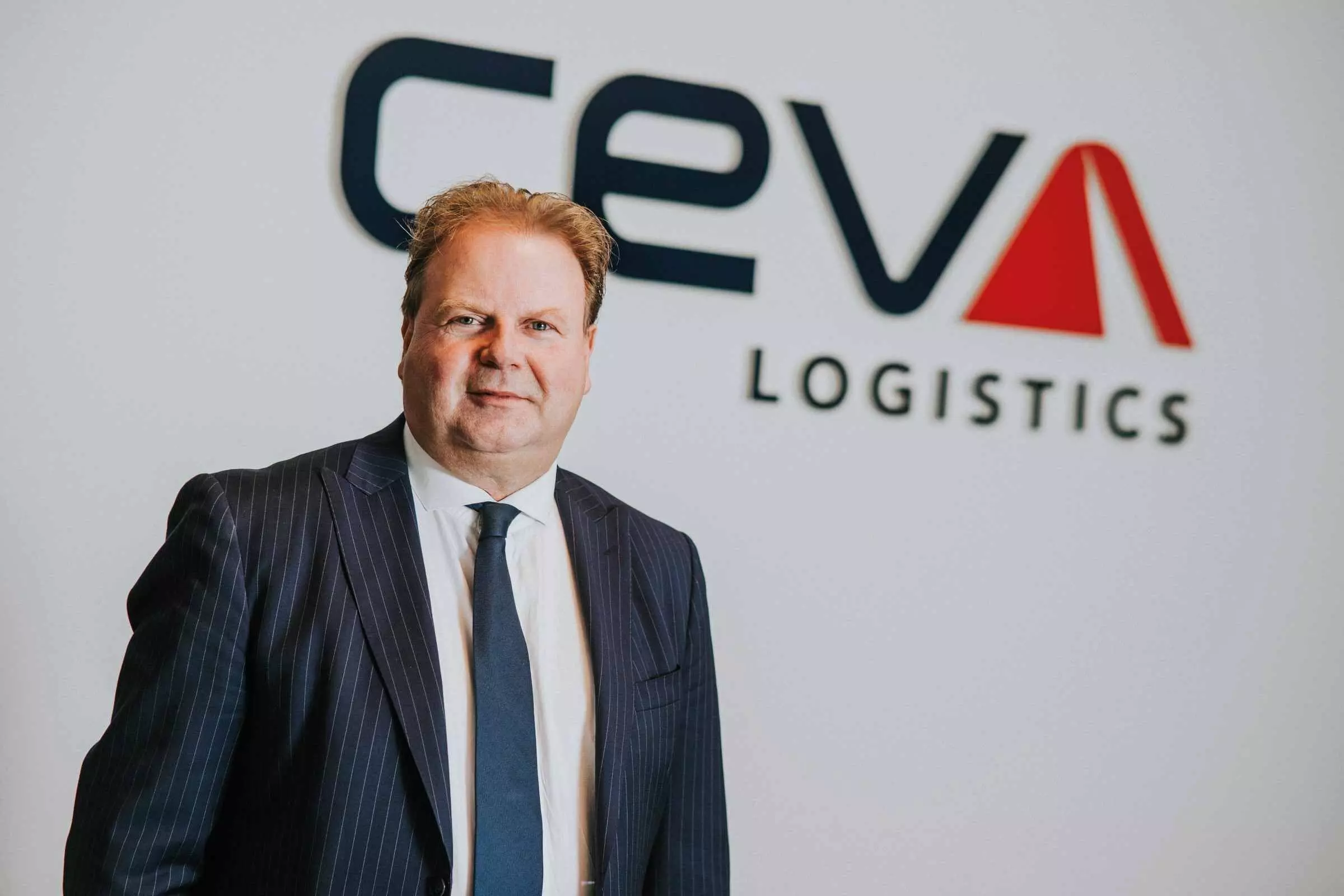 In a Q&A with The STAT Trade Times, Peter Penseel, Chief Operating Officer Airfreight at CEVA Logistics sheds light on airfreight volumes, post-pandemic recovery of the industry, transportation of dangerous goods, use of alternative fuel in air freight logistics, and the company's plans to tap the burgeoning e-commerce business
Are cargo volumes at CEVA Logistics back to pre-pandemic levels? How is 2022 looking when it comes to volumes handled and going forward?
The first quarter IATA industry data showed that the global market was down slightly when comparing year-over-year volumes. March 2022 was down by 5.2% YoY, but January and February were collectively up by 2.7% compared to 2021.
The seasonally adjusted volumes for March, however, were the lowest in 16 months. There certainly are routes and regions that have changed more significantly in recent days, notably LATAM, which recorded much higher volumes — up more than 20% in February and March — compared to 2021. Challenges still remain related to Covid-19 restrictions, which can affect volumes and rates at any point, anywhere around the world.
Agility will continue to be important in the second half of 2022. We are watching the broader economic indicators and geopolitical trends, combined with Covid-19 effects on the supply chain. Volumes and rates are always subject to these factors and any resulting disruptions to supply or demand. Even with these disruptions, we expect the airfreight market to be strong for the rest of 2022.
As the demand continues to be strong, how important it is to have owned and controlled capacity for a freight forwarder? And how successful has been the SKYCAPACITY programmed launched last year?
We are offering a wide range of global destinations through our SKYCAPACITY programme. The lanes and gateways that we have chosen for the program correspond to a wide range of commodities and verticals, allowing us to leverage our network for as many of our clients as possible. Our owned, controlled capacity programe has continued to expand since we launched it last year. We work closely with our customers to understand their needs. Outside of our SKYCAPACITY network of owned, controlled capacity, we have charter capabilities to respond to specific customer needs.
Now that restrictions on passenger flights have been lifted globally, do you think air freight capacity will return and freight rates will stabilize or do you think the pressure on air freight rates is likely to continue? How has global airfreight capacity been affected by the Ukraine-Russia crisis and the constant lockdowns in China? What are some ways in which CEVA Logistics is risk-proofing its processes in these highly volatile geopolitical times and at the fag end of a long supply chain crisis that was triggered by the pandemic?
The global pandemic has certainly changed the way we work, and there are still lingering effects in certain regions and countries. We have been dealing with the effects of the pandemic on our operations since early 2020. Our network and capabilities give us the ability to be flexible if needed to ensure the best solutions for our customers in the midst of a volatile market. We continue to prioritize the health and safety of our employees, providing them with the necessary equipment to safely carry out their duties. For our office employees, who have been on remote working schedules for periods of time, we're providing training on adjusting to a work-from-home scenario.
Again, agility will continue to be important in the second half of 2022. Most shippers have realized over the past two years that they must re-evaluate, and in some cases completely redesign their supply chains. At CEVA Logistics, we work in close collaboration with our customers to identify new, responsive logistics solutions for reinventing their supply chains. The volatile market has proven that shippers need to have strong, agile partners to help them both prepare their supply chains as best as possible and then be ready to adapt to rapidly changing market conditions.
CEVA Logistics became the first company to receive the CEIV Lithium Battery certification. As a leading freight forwarder, how do you ensure compliance in ensuring the transportation of dangerous goods – especially lithium batteries? How does the company handle instances of poor and unsafe packaging and inaccurate declaration when it comes to lithium battery shipment by your customers?
Safety continues to be an important topic in the air cargo industry. With the increase of technology shipments, as well as the rise of electric vehicles, the safe transport of lithium batteries is becoming more and more important. The industry has been talking about it for years, but we decided to act. We supported IATA in developing and piloting its newest CEIV Lithium Battery certification, becoming the first company to receive the new certification in Q4 2021.
The certification confirms each facility's ability to properly handle and store lithium batteries, as well as validates the necessary training and expertise of on-site employees. We are encouraging carriers, forwarders, handlers, and anyone involved in air transport to consider this certification in committing to the safe transport of lithium batteries.
Last year was a watershed year for sustainability as many leading aviation players made the first move and committed to biofuels and switching to SAF and to an electric fleet in an effort to make their supply chains green. What are some initiatives CEVA Logistics has taken in this regard and what are your plans for this year going forward?
One long-term benefit and advantage of SAF is that it is a concrete opportunity for shippers, freight forwarders, and carriers to work together to improve the air freight industry. This type of collaboration can extend beyond SAF and environmental topics to ones like safety — for example with the lithium battery certification.
Announced last year, CEVA is a founding member of the United Airlines Eco-Skies Alliance to promote the use of sustainable aviation fuel in passenger and transport flights. In addition, we are currently in discussions with numerous other air carriers to roll out sustainable offers, including more SAF options. We are pursuing these programmes with other carriers as we believe in the value that SAF offers in the near term to improve supply chain sustainability.
As part of the CMA CGM Group, CEVA Logistics is strongly committed to the protection of the environment. The group aims at becoming net carbon zero by 2050 and is significantly investing in research and development to help the emergence of future energy sources and technologies to reduce the impact of transport and logistics on the planet. Encouraging the use of SAF in air transport is a direct outflow of this corporate commitment. Whether or not SAF is the long-term answer in air freight logistics, CEVA is taking tangible action today, with an eye on the solutions of tomorrow.
Ultimately, reducing emissions in the supply chain requires alignment with customers. We work alongside them to offer and encourage the right products and services, including alternative fuel options. We must embark on this journey together with a common vision and roadmap. To that end, we are a part of the Sustainable Air Freight Alliance (SAFA), which advocates for responsible transportation. The organization is made up of shipping companies, airlines, and freight forwarders that are committed to measuring and reducing their carbon dioxide emissions.
As an air freight industry, we need to be conscious of the production and infrastructure capacities for SAF. As we ramp up the use of this alternative fuel, we need to ensure that we can deliver on our commitments. If the industry offers more and more SAF options, we need to work closely with the entire upstream environment to ensure the needed supply and infrastructure will be there to meet the demand we are creating.
Experts concur that the pace of digitization in the air cargo industry is slow compared to the demand. What is your take on this?
Important to CEVA's air cargo solutions is our myCEVA platform. The online solution acts as a personal, virtual freight management partner. myCEVA provides the shipper with access to rates and quotes, an enhanced and reliable booking process, and shipment monitoring. It's a "one-stop-shop" digital platform for the customer.
Ecommerce has been a sweet spot in the otherwise two grim years of the air cargo industry during the pandemic. As markets continue to recover, could you shed some light on how eCommerce is and will be impacting the industry and especially your business?
We are investing and growing our eCommerce capabilities to build one of the world's leading end-to-end eCommerce service offerings — from inbound supplier management and warehousing fulfillment to transport and customs services to last-mile delivery and reverse logistics. We work with a wide range of eCommerce customers, including pureplay eCommerce marketplaces, omnichannel customers, and e-retailers.
CEVA Logistics is part of the CMA CGM Group, which continues to support CEVA's development in eCommerce. With the recent acquisitions of Ingram Micro's former CLS business and that of Colis Privé, we expect to add more and more solutions and build compelling DTC networks to serve our eCommerce customers' needs. eCommerce will continue to be a top priority for us. We think as much as 20 percent of our total CEVA revenue could come from eCommerce-related activities by 2025.