Wave of tech layoffs reaches logistics industry shores
Several macroeconomic factors have led investors to reassess financial commitments and they in turn have been pushing start-ups for more investment discipline and to cut down on expenses in the face of non-profitability and high valuations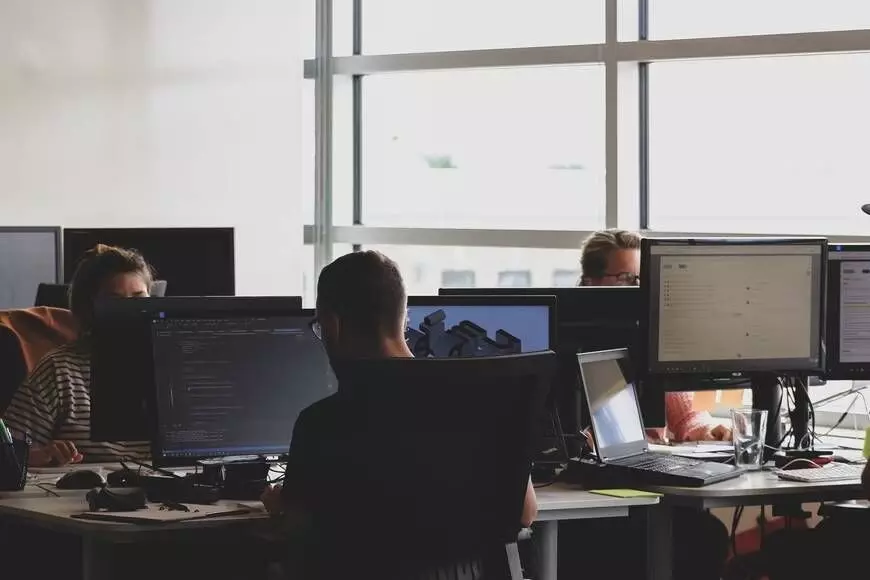 Adding to the wave of layoffs witnessed in the tech sector globally in recent months, several tech start-ups in the logistics and supply chain sector have also been retrenching their staff in the last few days.
Attributing the step to 'strategic realignment', leading SaaS logistics provider FarEye recently laid off around 250 employees from among its 750+ staff. The layoffs have reportedly impacted employees at its India, North America, and Europe offices and people working in the functions of product & engineering, professional services, talent acquisition, quality analysts, sales, and developers among others.
While the company had raised a Series E investment of $100 million from TCV and Dragoneer Investment Group this February it had also expanded its operations in the US and Mexico and established Chicago as its North American headquarters.
On the layoffs, FarEye founder and CEO Kushal Nahata told a publication, "This strategic realignment has resulted in the need to restructure a part of our team. For a company like FarEye that has always kept its people at the core, and believes that our people are our strongest asset, it has been a difficult period. We had to make some hard decisions to reduce our team across operations and services." He further claimed that the company will be taking care of the "rightful benefits and entitlements".
FarEye is the latest in the spate of companies that are heavily backed and funded by VCs who have laid off their staff. Fast-growing Seattle trucking marketplace player Convoy has laid off 7% of the total workforce while supply chain tech firm Stord has laid off 59 employees or 8% of its workforce even as it received fresh funding of $120 million in May.
Stord's cofounders reportedly told its affected employees on a video meeting that they had hired "too quickly". Earlier this week, Sea Group's e-commerce arm Shopee, based in Singapore, has also reportedly laid off staff across its Southeast Asian markets in Indonesia, Thailand, and Vietnam and also employees who worked in its ShopeeFood and ShopeePay teams and in its Mexican operations.
Convoy laid off 7% of its staff from its 1300-strong workforce this April. This came right after the company which enables software that automates transactions between trucking companies and shippers had raised a $260 million investment round at a $3.8 billion valuation which meant around 90 employees were impacted by the layoffs.
A statement from a Convoy spokesperson to a publication stated, "We have made a number of organizational and other operating expense-related changes to ensure we are in the strongest financial position possible ahead of the potential for worsening economic conditions. As a result of these changes, we were sad to have to say goodbye to approximately 7% of Convoy's workforce today. This decision was not easy, nor taken lightly. With our recent fundraising behind us and the continued intrinsic strength of our business, we look forward to continuing to disrupt the freight industry for the betterment of truck drivers, shippers, and the planet, whatever market conditions we encounter along the way. We will be opening up our networks to support departing staff in their efforts to secure new roles."
Macroeconomic factors
Experts concur that multiple factors including global uncertainty, energy prices, stock market crashes, inflation, Russia-Ukraine war have hit the volume and value of venture capital deals.
Further, several macroeconomic factors have led investors to reassess financial commitments and they in turn have been pushing start-ups for more investment discipline and to cut down on expenses in the face of non-profitability and high valuations.
The industry is in correction mode
Taking a long view of the recent developments in the log tech space, Kim Winter, Global CEO, Logistics Executive Group, told The STAT Trade Times, "We have seen the last 2-3 years, particularly with Covid-19, that there was a push towards digitisation and a lot of investment has gone into this sector and what we are seeing now is a correction. We are seeing that some companies had the first-mover advantage, some are well funded enough to gain traction, and gain market share and others have tried to play catch up, but haven't been able to get the market share they expected. Therefore they are saying that they need to pare back and there is a correction in the resources that they have gone and hired."
10,000 jobs lost in Indian Tech
The Indian tech ecosystem is also mirroring what is happening globally with Indian start-ups, including unicorns, having fired close to 9,500+ employees this year alone. This signals what is now being called the 'funding winter' in the start-up ecosystem in India. The message to companies from VCs and private investors has been to simply cut costs and extend their runway and not burn cash.
Speaking to The STAT Trade Times, Mohammed Zakkiria, Co-Founder & Partner at ZAR Partners, said "Till March the number of deals closed in the log tech sector were good but it has slowed down in comparison to the last quarter. One reason could be that the market is reacting to the slowdown which reflects on the funding and firing side as well. Another could be to extend the runway which means reducing the burn or reducing costs and conserving the cash to sustain the company's finances until the next investment round happens."
He added, "This trend is not only being witnessed by start-ups but also by established companies who are reducing costs and restructuring and conserving their cash to sustain themselves perhaps because of the volatile market conditions. Some companies have better settlement terms as most want to conserve cash, are offering one month or two months salary during job cuts."
Funding winter ahead
Zakkiria added, "These companies are trimming down in all the functions, but the high-paying jobs take up the major part. They are also considering the size of the workforce when it comes to layoffs. While the logistics tech sector was on a high owing to the supply chain disruption post-pandemic, I foresee a dip or delay in investments and companies focussing more on extending the runway leading to a reduction in the number of VC deals."
Correction, competition, and a reaction to inflation and geopolitical uncertainty seem to be par for the course for the next quarter for the industry which is in a wait-and-watch mode over the next quarters.
Winter added, "Not only the tech companies but also many of the mainline logistics companies have been making internal investments in technology, in data, in digitisation, robotics and AI to advance and find efficiencies but also to gain competitive advantage. Quite a few companies are in this correction cycle now. Some are having trouble going up the bell curve, some have hit the bell curve and finding their efficiencies, which means that they can lay people off. This is because they don't need so many people creating code and doing research. So once digital solutions and services are embedded in a client's site for other logistics or supply chain or pure-play technology- companies don't require so many resources to build the business. In fact, they require fewer resources to maintain business."
Winter added, "Other reasons include too much investment, poorly thought out strategies, or execution that are not matching the client's requirements which leads to a supply-demand issue going on as well. So there is a huge supply of resources, products, and services in non-aligned strategies and execution while several companies have reached a market share that they can maintain and make a profit, while others are struggling to make a profit whether they are early or late into the cycle."