Wallenborn appoints Ram Menon as Chief Commercial Officer
Menon returns to Wallenborn five years and four months after working with Amazon in multiple roles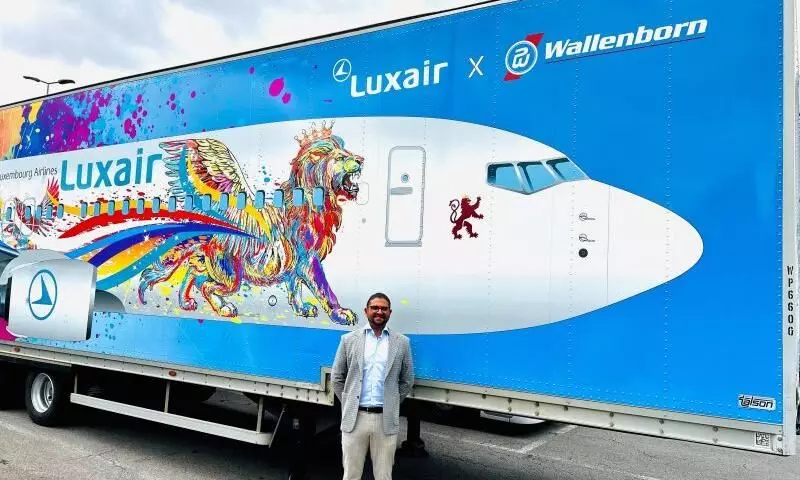 Europe's largest air cargo road feeder services (RFS) operator Wallenborn Transports has appointed Ram Menon as its new Chief Commercial Officer. Menon has already taken charge of the new responsibility at the group headquarters in Luxembourg.
Menon returns to Wallenborn five years and four months after working with Amazon in multiple roles. He joined Amazon in April 2018 as the regional loss prevention manager responsible for the creation, implementation and development of the transportation security network for Amazon's middle mile surface transport.
At the time of leaving Amazon, Menon was the senior regional manager heading third party gateway aviation security for Europe.
"Very proud and humbled to share that I've come back 'home' as the new Chief Commercial Officer (CCO) at Wallenborn Transports SA and for the Wallenborn Group! I am very excited to join the leadership team with Frantz Wallenborn & Kevin P Nash, learning from and growing with these titans of industry," Menon wrote in a LinkedIn post announcing his new job.
Menon began his professional career with Wallenborn in 2013 and spent the following five years at one of Europe's leading providers of transportation services.
Wallenbon started out as a small transport company with just a handful of vehicles. It was established in Luxembourg in 1920 by Metty Wallenborn, an American who emigrated from Chicago with a vision to do things differently in Europe. In the early days, Wallenborn used to transport just about anything but a key project was transporting water pipes from Luxembourg to France to facilitate clean drinking water.
The group now operates in 13 countries controlling a fleet of over 950 trucks connecting 120 airports in Europe. In 2022, Wallenborn trucks carried over 5.2 million tonnes of cargo. About 56% of Wallenborn group business comes from air cargo road feeder services.
The company is now led by Metty's grandson Frantz Wallenborn, who is the president and CEO. He joined the company in 1985 and became the CEO in 1998.
Menon is the son of Ram Menen, one of the original founding team of Emirates Airline, who headed its cargo division since its inception in October 1985. He led the airline to become the largest international cargo airline in the world in 2012. Menen, who now lives between his homes in Luxembourg and Kuala Lumpur, retired from Emirates in June 2013 as the Divisional Senior Vice President Cargo.