UPS, Teamsters head to final round of negotiations
Teamsters issue deadline of July 5 for final offer; UPS says drivers earn up to $95,000/year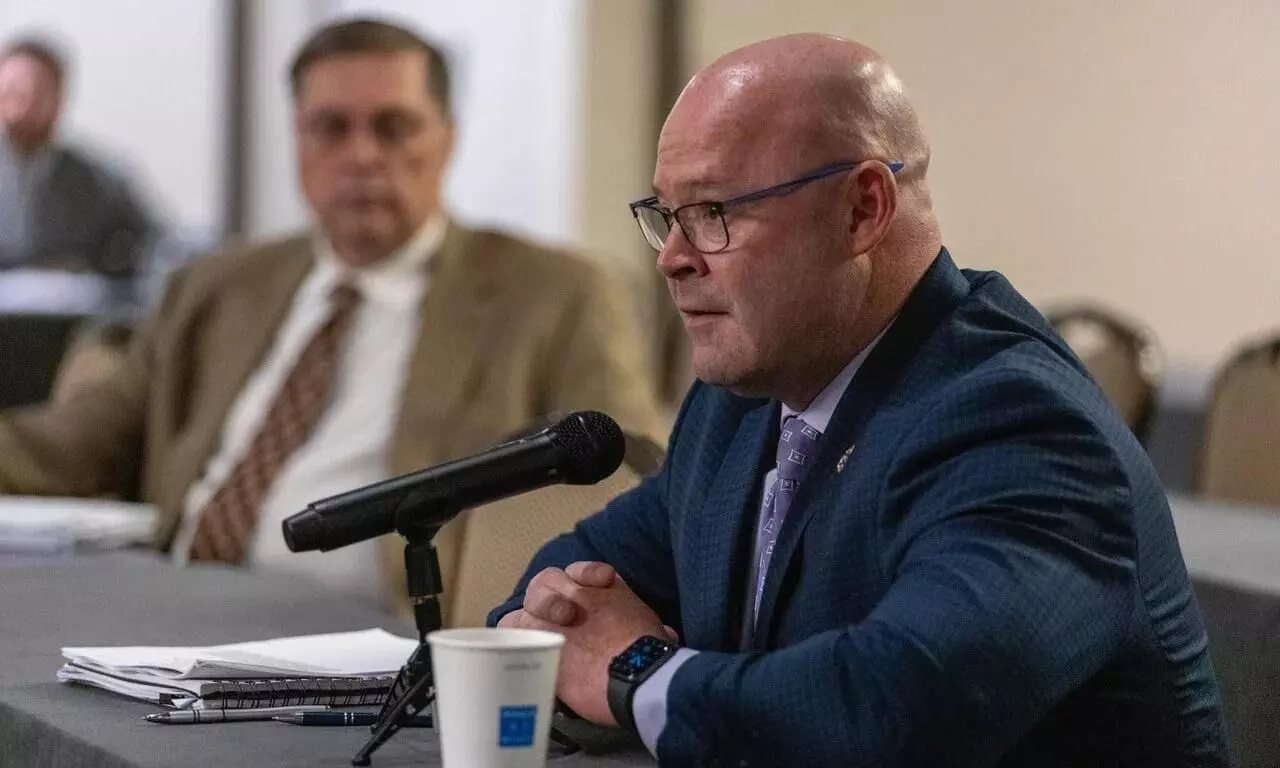 Sean M O'Brien, General President, International Brotherhood of Teamsters (Teamsters), representing 340,000 workers for United Parcel Service (UPS), issued an ultimatum to UPS management - "make your final offer before July 5 or get ready to face the biggest strike in the history of the United States."
"We had part-timers going to work during the pandemic with total disregard to their health and their families, we had members who died during the pandemic while providing services to the general public. Their profits doubled during this time...their revenue was $100 billion last year...$100 billion...now it is time for UPS to reward 340,000 members..."
The contract between UPS and Teamsters is set to expire on July 31, and Teamsters have warned of a nationwide strike that could cripple deliveries. The last time Teamsters went on strike was in 1997 when the 15-day strike nearly crippled UPS.
It is believed that if Teamsters strike work now, it would be the largest single-employer strike in U.S. history. "An estimated six percent of the United States' gross domestic product, the broadest measure of the economy, moves in UPS trucks, according to the company."
Who are Teamsters?
The Teamsters, established in 1903, are known as the champion of freight drivers and warehouse workers "but have organised workers in virtually every occupation imaginable, both professional and non-professional, private sector and public sector."
What are the Teamsters' demands?
The demands from the union include no more excessive overtime, no more two-tier pay, higher part-time pay, more full-time jobs, job security for feeders and package drivers and video camera and harassment protection.
"We have repeatedly told UPS that a new contract must be in place by August 1," says O'Brien. "The Teamsters will not work one minute beyond the expiration of our current agreement. UPS did not want to make progress on economics but they conceded that they will reach a deal by July 5 because they have no choice."
UPS stand
UPS issued a statement last week, saying: "We are encouraged the Teamsters are ready to continue negotiations and discuss our most recent proposal. Productive discussions are critical at this stage of the process. We look forward to the union's input so we can reach a timely agreement and provide certainty for our employees, our customers and the U.S. economy."
"UPS added 120,000 Teamsters jobs in the last 10 years even as private sector union membership declined across the country. From August 2018-December 2022, 38,000 part-time employees advanced to full-time positions in the company, and 55 percent of our management team (18,000 employees) began working at UPS in union-represented positions.
"Our delivery drivers make $95,000 a year on average in wages, and our part-time union employees are paid on average $20 per hour after 30 days. We will continue to provide highly competitive wages and benefits that reward our employees and attract and retain the best talent."
UPS has also offered "reasonable overtime. Our planning considers normal volume fluctuations by day of the week and time of the year, which has enabled us to keep our delivery drivers' average paid day to about nine hours."
Teamsters getting action-ready
Teamsters have won 54 changes to the earlier contract, and as O'Brien says: "Ball is in their court (UPS). UPS has two choices - one, reward our members, concede to our demands and give us what we deserve and we will ratify this agreement. The other road - they don't concede to our demand and stay loyal to Wall Street and forget about Main Street. If they do that, they are making a choice - a choice to strike themselves...We will put 340,000 workers on the streets till we get what we want...UPS will be responsible for stopping supply chain solutions.."
Even as negotiations are entering the final stages, union members have started practice pickets across the country…watch this space for updates...